Union Bank of Nigeria (NGX: UBN) has notified its shareholders that the e Bank is finalizing the process of obtaining approval to delist the Bank's shares from NGX.
Also read; List of Dividends announced in 2023, qualification and payment dates
In a regulatory filing on Tuesday, the bank stated that upon approval to delist, its shareholders will receive a Scheme Consideration of N7.70 per share.
The notice went further to say that upon arrival, the Registrars will remit the Scheme Consideration to all shareholders of the Bank, pursuant to the decision of the Court-Ordered Meeting and the subsequent sanction by the Federal High Court.
Titan Trust Bank completed a Share Sale and Purchase Agreement to acquire 89.39% of the issued share capital of Union Bank held by Atlas Mara Limited (7,471,752,753 shares – 25.53%) and Union Global Partners Limited (19,017,923,071 shares – 64.98%) in 2022.
In October 2022, it (Titan Trust Bank) made a Mandatory Takeover Offer (MTO) to shareholders of Union Bank for 1,927,532,558 ordinary shares of 50 Kobo each in the Bank, which represents 6.59% of the shareholding of Union Bank of Nigeria Plc.
The MTO priced each ordinary share of UBN at N7.00, being the price at which the Block Trade was to be executed. It represented a 20% premium on the N5.60 per share price of Union Bank Plc at the time.
At the end of trading on Tuesday, the share price of UBN stood at N6.65.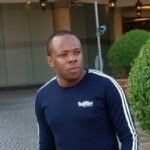 Nnamdi Maduakor is a Writer, Investor and Entrepreneur