Tesla shares slumped on Monday, as investors realigned their portfolio. Tesla fell by 8.55% to close at $714.50 per share losing $66.8 on Monday and a further 0.39% to close at N711.74 in after hours.
Monday's fall is the biggest the tech giant has suffered since 23 September 2020 when it lost 10.34%
Although other Big Tech like Apple, Microsoft, Amazon, Facebook, slipped on Monday, Tesla registered a higher loss.
Apple was down by 2.98%, Microsoft lost 2.68%, Amazon declined by 2.13%, while Facebook was down by just 0.47%.
Overall NASDAQ Composite fell by 2.46%, S & P 500 was down by 0.77% while Dow Jones closed up by 0.09% on Monday.
The over 8% fall in Tesla on Monday came amid sell off in Cryptocurrencies on Monday, with Bitcoin losing as much as 17% at one point, trading below $48,000.
The drop in Bitcoin on Monday came after the most popular Crypto set new record of $58,335.1 on Sunday according to the Investing.com Index.
Bitcoin is trading at $49,661.6 at the time of this report, and Ethereum at $1,588.77.
Earlier this month Tesla revealed that it had acquired $1.5 billion dollar worth of Bitcoin and that it  plans to start accepting Bitcoin as payment for its services.
Wedbush Securities analyst Daniel Ives said in a research note over the weekend that Tesla is "on a trajectory to make more from its Bitcoin investments than profits from selling its EV (electric vehicle) cars in all of 2020."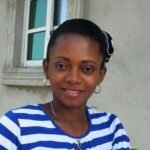 Ifunanya Ikueze is an Engineer, Safety Professional, Writer, Investor, Entrepreneur and Educator.