United Bank for Africa Plc (NSE: UBA) has lost 10% on the floor of the Nigerian Stock Exchange on Tuesday, as investors dumped the stock due to the unimpressive dividend proposed the Board of directors of the company.
The 10% loss suffered by UBA is the maximum possible daily loss for any listed company on the Exchange. The current price of UBA is N7.2 per share.
The Directors of UBA proposed a final dividend of N0.35 per share (31 December 2019: N0.80 per share) from the retained earnings account as at 31 December 2020. This proposed final dividend, and the N0.17 per share interim dividend paid in September 2020 will be presented to shareholders for approval at the next Annual General Meeting.
The N0.35 kobo final dividend will have a dividend yield of 2.8% at the a price of N8.00 it closed on Monday. However,  the proposed dividend is subject to withholding tax at the appropriate rate, thus the actual yield will be lower than 2.8%.
UBA Group gross revenue rose to N620.375 billion in 2020 from N559.805 billion recorded in 2019 according to its Consolidated and Separate Financial Statements for the year ended 31 December 2020.
The group reported a profit after tax of N113.765 billion, an increase from the N89.089 billion reported in 2019.
UBA Plc is engaged in the business of banking and caters for the banking needs of Institutions, Corporate, Commercial and Consumer customer segments, providing trade services, remittance, treasury management, custody/investor services, digital and general banking services. Pension custody services are offered through its subsidiary.
According to the Register of Shareholders as at December 31, 2020, no other shareholder held more than 5% of the share capital of the Bank except the following:
Stanbic IBTC Nominees Nigeria Ltd:  2,138,132,341 (6.25%)
Heirs Holdings Limited: 1,814,003,900 (5.3%)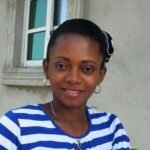 Ifunanya Ikueze is an Engineer, Safety Professional, Writer, Investor, Entrepreneur and Educator.