Colombian superstar Shakira has agreed to pay €7.3m in fines to settle her tax fraud case and avoid trial set to begin Monday.
Shakira who has repeatedly denied wrong doing faces up to eight years in prison and a fine of €23.8m if found guilty in a tax fraud allegations of €14.5m in a Barcelona court.
Under the deal announced by prosecutors on Monday, Shakira agreed to receive a three-year suspended sentence and to pay 7.3 million euros.
Prosecutors had accused the superstar of defrauding the Spanish state of 14.5 million euros on income earned between 2012 and 2014. Shakira denied the charges, saying she only moved to Spain full-time in 2015 while dating Barcelona footballer Gerard Piqué.
In statement she said her children "do not want to see their mom sacrifice her personal well-being in this fight".
"Throughout my career, I have always strived to do what's right and set a positive example for others," she said.
"While I was determined to defend my innocence in a trial that my lawyers were confident would have ruled in my favour, I have made the decision to finally resolve this matter with the best interest of my kids at heart who do not want to see their mom sacrifice her personal well-being in this fight."
"I need to move past the stress and emotional toll of the last several years and focus on the things I love. They are my kids and all the opportunities to come in my career. There is also my upcoming world tour and my new album," she said in the statement issued by her lawyers.
"I admire tremendously those who have fought these injustices to the end. But for me, today, winning is getting my time back for my kids and my career."
She had previously rejected a deal offered by prosecutors, and opted to go to trial.
The case centred on how much time the award winning singer spent in Spain between 2012 and 2014.
According to Spanish law, people who spend more than six months in the country are required to pay taxes.
Spanish authorities claim that the performer spent more than half of that period in Spain and thus should pay tax in the country.
The award winning star maintained official tax residency in the Bahamas until 2015.
The "Hips Don't Lie" singer split from Pique in June 2022 after a 11 years relationship. She then moved to Miami in April with their two sons, Milan and Sasha.
In a separate case in 2019, Spanish court fined Piqué €2.1m (£1.8m) for evading tax between 2008 and 2010.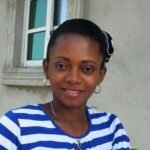 Ifunanya Ikueze is an Engineer, Safety Professional, Writer, Investor, Entrepreneur and Educator.