The Securities and Exchange Commission on Wednesday charged TRON founder Justin Sun and a handful of celebrity promoters with illegally distributing securities, fraud and market manipulation.
In a press release, the SEC said it was suing Sun, the Tron Foundation, the BitTorrent Foundation and BitTorrent (now known as Rainberry) over the sale of tronix (TRX) and bitTorrent (BTT) tokens, which the regulator described as unregistered crypto asset securities.
The SEC also alleged the defendants "fraudulently manipulat[ed]" TRX's secondary market through an "extensive wash trading" scheme.
According to SEC, Sun tried to artificially inflate TRX's trading volume through the wash trading scheme, by having his own employees "engage in more than 600,000 wash trades of TRX between two crypto asset trading platform accounts he controlled."
Sun's Tron Foundation employees conducted the trades, the BitTorrent and Tron foundations controlled the accounts and Rainberry employees transferred funds for the trading, according to the court filing,
SEC said that between 4.5 million and 7.4 million TRX was traded daily through these wash trades, the agency said.
"This scheme required a significant supply of TRX, which Sun allegedly provided. As alleged, Sun also sold TRX into the secondary market, generating proceeds of $31 million from illegal, unregistered offers and sales of the token," the SEC said.
The agency is also suing Lindsay Lohan, Jake Paul, Soulja Boy, Lil Yachty, Ne-Yo, Akon, and Michele Mahone on illegal touting charges for their roles allegedly promoting TRX and BTT without disclosing they were paid to do so.
All but Soulja Boy and Mahone agreed to settle, without admitting wrongdoing, and together paid more than $400,000.
"As alleged, Sun and his companies not only targeted U.S. investors in their unregistered offers and sales, generating millions in illegal proceeds at the expense of investors, but they also coordinated wash trading on an unregistered trading platform to create the misleading appearance of active trading in TRX," SEC Chair Gary Gensler said in a statement.
"Sun further induced investors to purchase TRX and BTT by orchestrating a promotional campaign in which he and his celebrity promoters hid the fact that the celebrities were paid for their tweets."
In another development, Coinbase (NASDAQ:COIN) said it expects the SEC to initiate an enforcement action against its staking programs, a month after rival Kraken shuttered its staking operation and paid $30 million to settle SEC charges.
Coinbase stock was down another 11% in premarket trade, but Bitcoin and other digital currencies were down by a more modest 1%-2%.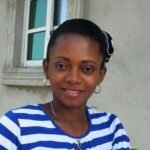 Ifunanya Ikueze is an Engineer, Safety Professional, Writer, Investor, Entrepreneur and Educator.