Russia's export of Liquefied Natural Gas (LNG) is rising as countries rush to secure gas supplies for the coming winter.
Data from vessel-tracking compiled by Bloomberg showed that the exports of LNG from Russia surged in October.
The rising exports is despite efforts by Western European countries to cut dependence on Russian gas.
The EU has not sanctioned LNG in any of its array of sanctions it imposed on Russia, after Putin ordered a "Special Military Operation" in Ukraine.
The data showed that amongst the top importers of Russian LNG are France, Japan, and China.
In the wake of the sanctions on Russia, pipeline gas exports to the EU nose dived, and prompted Russia to redirect supplies to Asian markets. Year-on-year, Russian LNG deliveries is up by 1.1% while deliveries to China increased by one-third in September compared to same period in 2021.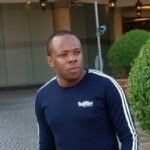 Nnamdi Maduakor is a Writer, Investor and Entrepreneur