Ripple hit a high of $0.76683 on the 24th of November 2020 and buyers have not been able to get it back there in the past four months. A technical  look at the charts  provides a clue of what might happen in the weeks or days ahead.
Am talking about a narrowing wedge or what it also referred to as a triangle pattern. This also a terminal pattern as can be seen in annotated diagram below; which means it will come to an sometime in the near future. Ripple has been hovering under the wedge resistance in area of 0.577.
Which way will the breakout come from? that's a question no one can answer with certainty. To be able to answer that to a certain degree of certainty we will take a look at previous price action. Ripple has an all time high of $2.10 that's about 273% from the current price. Ripple is ranked seventh in the altcoins market by total market capitalization and given the general bull run and that altcoin has broken its previous all time high  I dare to say that I will be only interested in a brake to the top side of the wedge.
I will view a retest of the wedge support as an opportunity to go long and wait for a break out. Only a daily close above 0.575 will confirm the break out and expose 0.635 followed by 0.767 and possibly the all time high at 2.10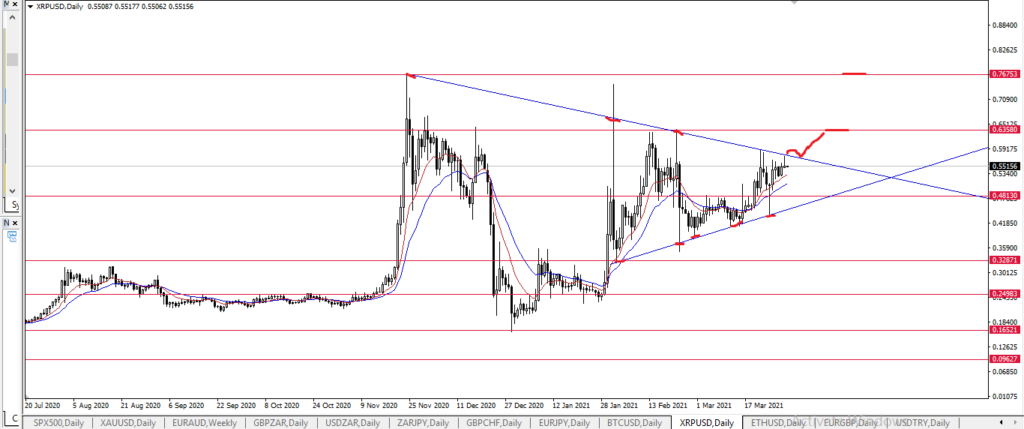 Ripple daily time frame.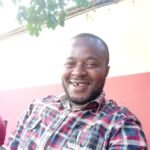 Engineer, Entrepreneur, forex trader and Analyst