The late Stephen Keshi, while responding to a famous football magazine in the early 90s concerning the Green Eagles World Cup qualifier against Guinea at the National Stadium, Surulere, Lagos, said that "… though a tree cannot make a forest, Titi Camara is a forest in himself…"
This roundly captures a certain phenomenon born for the world but to Argentine parents. Like other kids, Lionel Messi grew up in the streets of Rosario, Santa Fe, Argentina, playing football with any round object till he could join the Rosario Club, Grandoli at 4, and later, the Newell's Old Boys at 6.
At 10, he was diagnosed with a growth hormone deficiency and needed treatment at the rate of $1,000 per month; a treatment his dad's insurance policy could only cover for two months. An external help was really needed to save his career.
With Newell's reneging on an initial agreement to foot the bill for the treatment, Buenos Aires' club, River Plate, was contacted to sign him and treat him. They initially agreed but also later backed out.
Through a relative residing in Catalonia, Barcelona FC of Spain was contacted and the Club President made no mistakes in urging the board to issue an ultimatum that would see him signed by the club and treated since a great potential that would turn the club's history staired them at the face. As such, with no paper in hand, Rexach, the Club President, offered Messi a contract on a paper napkin on 14 December, 2000.
The family relocated to Barcelona and resided near Camp Nou, the club's playing ground. The mum. Celia, and other siblings had to later go back to Rosario while he stayed in Barcelona with the dad, Jorge Messi.
Graduating from La Masia, the youth academy in 2002 and completing his growth hormone treatment at 14 years, he teamed up with the feeder team and transformed the squad to what, till date, is known as the 'Baby Dream Team' due to their exploits in all competitions, winning a treble of the league and both the Spanish and Catalan cups. He also won the top scorer with 36 goals in 30 appearances that season.
He graduated into the senior team on November 16, 2003, aged 16 years, four months, and 23 days, coming in on the 75th minute in a friendly against Jose Mourinho's FC Porto. From then, Messi grew from strength to strength as the squad was, at a point built around him as the Barca demi-god kept creating and beating his own club records. He became the captain of the Catalan Messicentric squad in 2018.
His achievements at the Camp Nou can be summarized as follows:
6 Ballon d'Or awards
A record 6 European Golden Shoes
Named to the Ballon d'Or Dream Team in 2020
A club-record 35 trophies (10 La Liga titles, 7 Copa del Rey titles and 4 UEFA Champions Leagues)
Most goals in La Liga (474)
Most goal in a La Liga and European league season (50)
Most hat-tricks in La Liga (36)
Most goals in the UEFA Champions League season (8)
Most assists in La Liga (192)
Most assists in a La Liga season (21)
Most assists in Copa América (17)
Over 750 senior career goals for club and country
Most goals ever by a player for a single club
Despite not been as successful in international career as he was in the club, Messi took the Argentine squad to some heights unprecedented. His exploits with La Albiceleste could only be captured in Wikipedia's words;
"…Messi is both his country's highest appearance-maker and their all-time leading goalscorer. At youth level, he won the 2005 FIFA World Youth Championship, finishing the tournament with both the Golden Ball and Golden Shoe, and an Olympic gold medal at the 2008 Summer Olympics. His style of play as a diminutive, left-footed dribbler drew comparisons with his compatriot Diego Maradona, who described Messi as his successor. After his senior debut in August 2005, Messi became the youngest Argentine to play and score in a FIFA World Cup in 2006, and reached the final of the 2007 Copa América, where he was named young player of the tournament. As the squad's captain from August 2011, he led Argentina to three consecutive finals: the 2014 FIFA World Cup, for which he won the Golden Ball, and the 2015 and 2016 Copa América, winning the Golden Ball in the 2015 edition. After announcing his international retirement in 2016, he reversed his decision and led his country to qualification for the 2018 FIFA World Cup, a third-place finish at the 2019 Copa América, and won the 2021 Copa América, while winning the Golden Ball and Golden Boot award for the latter."
End is Inevitable…
So it was last week Thursday when the diminutive Argentine, who became a free agent since July 1, 2021 on account of the expiration of his contract on June 20, 2021, came to sign the dotted lines for a new contract but restrictions in the La Liga Financial Fair Play dictates and club's cash-strapped status could not allow the contract fall through. The club, consequently released the player and posted on their website that they have parted ways, very unfortunately, with the football demi-god and Barcelona's greatest player ever.
The report read in part, "Despite FC Barcelona and Lionel Messi having reached an agreement and the clear intention of both parties to sign a new contract today, this cannot happen because of Spanish LaLiga regulations on player registration.
"As a result of this situation, Messi shall not be staying on at FC Barcelona. Both parties deeply regret that the wishes of the player and the club will ultimately not be fulfilled."
That brought to an end, a 21-year career at the Catalan giants; two decades laden with trophies, personal achievements, excitements and, more importantly, beautiful football.
In an emotionally-laden farewell speech, Messi thanked the Barcelona fans and management for two decades of support but wished he could reverse the current trends.
"Over the last few days, I have been thinking about what I was going to say… The truth is that… it's really difficult for me after so many years, a whole life. I was not prepared. I was convinced I was staying, at home…
"It's time to say goodbye…it has been a long time, a whole life. I arrived here at 13 years of age and I cannot be more proud of what I have done and experienced in this city where I will surely return one day… I have always tried to behave with humility and respect …
"I would also like to thank the people's affection towards me, I would have liked to say goodbye in a different way. To be able to do it out there on the field, hear my last ovation, have them close, hear the cheering…I leave the Club without having seen them for a year and a half.  I have felt the recognition and the love that I also feel for the Club…"
Whatever has a beginning, so the saying goes, must have an end.
Enter PSG…
With the above end to a phenomenal union, life has to go on. This came, upon its wake, with myriads of questions as to what was in the offing for the player, going forward. Questions flew around such as; could he be successful outside the Barca squad; which club suits his fluidity; who can afford him; was he going to team up with his ally and rival, C. Ronaldo, at Juve; was he going to join his friend and former teammate, Neymar, at PSG; and so on.
Paris Saint-Germain has been lurking in the shadows waiting for this news, and once it happened, they pounced in and took the opportunity. Needless to say, that somewhat, negotiations towards this must have been in the background as Messi's managers would have weighed the options of the possibilities of a Camp Nou stay-back.
PSG, thus has agreed a 2-year deal with the option of another one year, with the Argentine Captain, and the player has put pen to paper to end speculations as to where next he takes his career. The PSG fans almost waited for ages at the airport for his arrival and that speaks volumes of their expectations.
At the unveiling ceremony, Lionel Messi said, "I am excited to begin a new chapter of my career at Paris Saint-Germain. Everything about the club matches my football ambitions. I know how talented the squad and the coaching staff are here. I am determined to help build something special for the club and the fans, and I am looking forward to stepping out onto the pitch at the Parc des Princes."
The contract is said to be worth "…£25million signing-on fee on top of his huge wages of £25m per season after tax."
At 34 years, Messi has lots of expected deliverables at Parc des Princes among which include, reclaiming the Ligue 1 title from Lille LOSC, winning the first Champions League title, winning a treble, dominating the domestic football scene, taking the club to an unprecedented high, etc.
As he teams up with the duo of Neymar and Kylian Mbappe to form a dreadful strike force, fans expect same results as was seen in his partnership with Samuel Eto'o – Ronaldinho combo; and Xavi Hernandes – Andres Iniesta troika at Barcelona.
Further expectations come to the squad with the arrivals of Achraf Hakimi, Georginio Wijnaldum, Sergio Ramos and Gianluigi Donnarumma, as Mauricio Pochettino looks forward to a very successful season. His is the headache, all through the season, to find the best pattern, formation and squad to field in each match.
It remains to be seen how successful this venture would be for the accomplished player. For one, PSG would have a lot to gain from this union, both financially and on sporting grounds, and, for ever, the French Ligue 1 would never be the same again.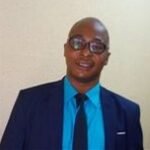 Azuka Edokobi is a Writer , a Farmer, a Supply Chain Expert and an Entrepreneur