Additional 5,076,923,077 ordinary shares of 50 kobo each of Jaiz Bank Plc (NGX: JAIZBANK) were on Monday, October 4, 2021 listed on the Daily Official List of the Nigerian Exchange Limited (NGX).
This is according to a Market Bulletin – NGXREG/LRD/MB41/21/10/04 on October 4 to Trading License Holders and the investing public.
The listed additional shares arose from Jaiz Bank's private placement of 5,076,923,077 ordinary shares of 50 kobo each to Alhaji (Dr.) Muhammadu Indimi at N0.65 per share.
Indimi is a member of the bank's Board of Directors.
With this listing, the total issued and fully paid up shares of Jaiz Bank Plc has increased from 29,464,249,300 to 34,541,172,377 ordinary shares of 50 kobo each.
On Friday, the share price of Jaiz Bank Plc closed at N0.60 per share with 8,400,423 exchanging hands.
The share price remains unchanged on the floor of the exchange at the time of writing this report.
About the Bank
Jaiz Bank Plc is the first fully fledged non-interest financial institution in Nigeria. The Bank was granted a banking license to carry on the business of non interest banking and commenced operation on January 6th, 2012 with three branches in two states and the Federal Capital Territory.
The Bank started with a Regional License obtained from the Central Bank of Nigeria to operate in the Northern part of the country and thereafter metamorphosed into a National Bank on the 12th of May 2016 with key presence in virtually all geopolitical zones of the country.
Jaiz Bank is publicly quoted on the Nigerian Exchange Limited with a balance sheet size of N233 billion (as at December 31st 2020) from N12 billion in 2012. Financing and Investment assets also grew from over N30 billion in 2012 to N166billion (as at December 31st 2020). Other critical parameters such as customer deposits, branch network and profitability have all been growing year–on–year since inception.
The address of the Bank's registered office is Kano House, Plot 73, Ralph Shodeinde Street, Central Business District, and Abuja, Nigeria.
It's Board of Directors comprises of the following;
Abdulfattah O. Amoo
Alh. (Dr.) Aminu Alhassan Dantata
Alh. (Dr.) Muhammadu Indimi
Alh. (Dr.) Musbahu Bashir
Alh. (Dr.) Umaru Abdul Mutallab
Alh. (Dr.) Umaru Kwairanga
Alhaji Mamun Maude
H.R.H. Engr. Bello Muhammad Sanni
Mall. Falalu Bello
Mall. Hassan Usman
Mr. Seedy Njie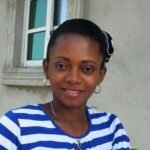 Ifunanya Ikueze is an Engineer, Safety Professional, Writer, Investor, Entrepreneur and Educator.