The Nigerian National Petroleum Company Limited (NNPCL)/Aiteo Joint Venture (JV) has introduced a new crude oil grade into the international crude oil market.
Also read; Japaul Gold & Ventures Plc to raise N20bn additional capital
The launched the new grade called Nembe Crude Oil Grade as the JV commenced export of 950,000 barrels cargoes.
The announcement of the Nembe Crude Oil Blend, produced by Aiteo, the Operator of the NNPC/Aiteo Oil Mining Lease (OML) 29 Joint Venture (JV), was made at the ongoing Argus European Crude Conference in London, on Tuesday.
NNPCL in a statement stated that "the Nembe crude oil is produced from OML 29, onshore Nigeria."
Two cargoes of 950,000 barrels each of the Nembe Crude Oil grade have since been exported to France and the Netherlands, according to the statement.
OML 29, an asset located onshore Nigeria, is operated by Aiteo Eastern Exploration & Production Ltd, Africa's leading indigenous hydrocarbon producer, following an acquisition from Shell in 2014.
The Nembe Crude was previously blended with the popular Bonny Light grade and exported via the Bonny Oil & Gas Terminal.
Aiteo E & P and NNPCL leadership at the Argus conference in London stated that the Nembe Crude grade commands a premium to the global Brent benchmark with its attractive Assay of API 29 and low sulphur content.
With the NNPC-Aiteo OML 29 JV back onstream, Nigeria is said to now boast of an additional crude oil export of 2 Cargoes at 950,000 barrels each per month and 1.2 Bcf of export gas monthly.
This signals the commencement of activities at Nigeria's newest crude oil terminal, the Nembe Crude Oil Export Terminal (NCOET), which was licensed in line with the extant laws and Crude Oil Terminal establishment regulations.
The terminal was conceived as a Floating Storage and Offloading Vessel (FSO) with a storage capacity of two (2) Million Barrels and the ability to offload crude oil to any export tanker from AFRAMAX to Very Large Crude Carriers (VLCC).
It has a loading capacity of 25,000 barrels per hour and will be exporting over 3.6 million barrels of Crude oil monthly at full scale of operation.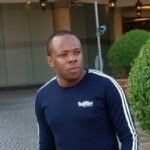 Nnamdi Maduakor is a Writer, Investor and Entrepreneur