Japaul Gold & Ventures Plc (NGX: JAPAUL) has filed an application with the Securities & Exchange Commission to raise additional capital in the sum of N20 billion.
In a regulatory filing on Tuesday, the company stated that it intends to raise the capital through special placements with identified investors.
8 billion units of ordinary shares of 50 kobo each at N2.50 per share will be created for the transaction.
The proceeds according to the company "shall be applied primarily to finance the expansion of the company's minefields through acquisition of a 50% equity stake in H&H Mines."
It will also cover a 100% acquisition of Covenant Gems & Gold Minerals Limited in Eti-oni, Akatumosa Local Government of Osun State.
Furthermore, the company stated that it intends to establish a gold refinery to maximise value.
The transaction according to the filing is aimed at reinforcing the primary business of the company as a mining-focus enterprise and reposition it as a market leader in the mining sector.
The mining lease of H&H Mines limited based on a Competent Persons Report (CPR) cited by Japual "confirms a Gold reserves in excess of 20,000kg while Covenant Gems & Gold Minerals limited minefield contain copper and mineable Gold with 97%."
Investogist in August 2020 reported that shareholders of then Japaul Oul & Maritime Service Plc approved the change of name of the company to Japaul Gold & Ventures Plc at the company's Annual General Meeting (AGM).
At the same AGM held on 29th July 2020, the shareholders authorized the company to engage in mining and technology business activities, through partnerships and acquisitions.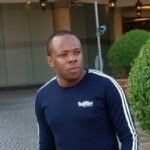 Nnamdi Maduakor is a Writer, Investor and Entrepreneur