Consumer goods producers PZ Cussons Nigeria Plc (NGX Ticker: PZ) and Cadbury Nigeria Plc (NGX Ticker: CADBURY) earlier today announced their respective closed period.
Both companies made the announcements via corporate actions released to The Nigeria Exchange and the Investing public.
In its corporate release, PZ notified the Nigerian Exchange Limited ('NGX') that a meeting of the Board of Directors of PZ Cussons Nigeria Plc (the Company) has been scheduled for Thursday 24th June 2021 to consider the Quarter 4 Unaudited Financial Statements for the financial year 2020/2021.
In compliance with the Exchange's Amended Rules on Closed Period, a closed period for trading in the shares of PZ commenced from 1 June 2021 until 24 hours after the results are released to the NGX and by extension, the general public.
In its own notification, CADBURY reminded all, particularly Cadbury shareholders and other relevant "insiders", that Cadbury Nigeria Plc has commenced a closed trading period from 16th June 2021 to end a full trading day after the 2021 Quarter 2 Unaudited Financial Statements have been released to the public, after which the trading period will be resumed.
According to Rule 17.17 of the Nigerian Exchange Rule Book, "no Director, person discharging managerial responsibility and Adviser of the Issuer and their connected persons shall deal in the securities of the Issuer when the trading window is closed. Any period during which trading is restricted shall be termed as a closed period."
Rule 17:18 (b) mandates all issuers to notify The Exchange in advance of the commencement of each closed period.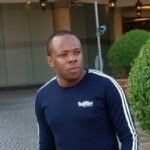 Nnamdi Maduakor is a Writer, Investor and Entrepreneur