Indorama Petrochemical Limited and Jindal Steel and Power Limited, along with two other Indian companies have pledged US14 billion in new Investments in Nigeria.
Also read; G20 agrees membership for African Union in par with the EU
The pledges were made at the Nigeria-India Presidential Roundtable and Conference in New Delhi on Wednesday, attended by President Bola Tinubu, Governor Dapo Abiodun of Ogun State, Amb. Yusuf Tuggar, Minister of Foreign Affairs; Dr. Bosun Tijani, Minister of Communications, Innovation, and Digital Economy; and Dr. Doris Uzoka-Anite, Minister of Industry, Trade, and Investment; along with industry leaders from both India and Nigeria.
In a State house press release by signed by Ajuri Ngelale, the Special Adviser to the President (Media & Publicity), the President was reported to commended the India investors for the significant investment pledges, saying, "we are ready to give you the best returns for investment possible, there's nowhere else like our country."
"Nigeria offers the best returns for investment today, so invest now," the President added.

"Do not procrastinate. Don't be frightened about investments in Nigeria. Bring it on. Ask your questions and make your requests. The trade and investment opportunities are enormous. I have a team, and I am the captain of that team, and I assure you that we solve problems," the President affirmed.
Among these many new investments, Indorama Petrochemical Limited has pledged a new investment of $8 billion U.S. dollars in the expansion of its fertilizer production and petrochemical facility in Eleme, Rivers State.
Jindal Steel and Power Limited, one of India's largest private steel producers, has committed to investing $3 billion in Nigeria, following discussions with President Tinubu on the sidelines of the G-20 Summit in New Delhi, India. The investment will be channeled to iron ore processing and steel development in Nigeria.
The President of SkipperSeil Limited, Mr. Jitender Sachdeva also announced that he is investing $1.6 billion U.S. dollars in the establishment of twenty 100MW power generation plants across the states of Northern Nigeria, amounting to 2,000MW of new power within the next four years.
Another Indian firm, Bharti Enterprises, with interests in telecom, space communications, digital solutions, insurance, processed foods, real estate, and hospitality, expressed its commitment to invest an additional $700 million in Nigeria, with work set to begin immediately.
Additionally, the report stated that President Tinubu has approved finalization on a new $1 billion U.S. dollar agreement to bring the Defense Industries Corporation of Nigeria (DICON) to 40% self-sufficiency in local manufacturing and production of defense equipment in-country by 2027 through a comprehensive new partnership with the Managing Arm of the Military-Industrial Complex of the Indian Government.
On behalf of investors, Chairman of Bharti Enterprises, Mr. Sunil Bharti Mittal told the President, "You have unified the FX market. You have freed up crucial capital to upgrade your public infrastructure. Now, you have just dropped your prepared remarks and have spoken from your heart. Our investors have heard from a leader who is doing everything possible to attract capital to Nigeria for the benefit of Nigerians and our companies. Mr. President, we will bring these investments to Nigeria, and with your inspiring leadership style, we can only do more and more."
Also, at the event, Nigeria's Minister of Communication, Innovation and Digital Economy, Dr. Bosun Tijani, and his counterpart from India's Ministry of Electronics and Information Technology signed a Memorandum of Understanding (MoU) for Co-operation in the field of Sharing Successful Digital Solutions, to be implemented at total population scale for digital transformation.
The Minister also signed an MoU with Central Square Foundation for Co-operation in the field of Sharing Successful Ecosystems, which involve interventions relating to education technology, to be implemented at the population scale for digital economic transformation.
Under the watch of Nigeria's Industry, Trade and Investment Minister, Dr. Doris Uzoka-Anite, a third MoU on Infrastructure Development was signed between the Infrastructure Corporation of Nigeria Limited (InfraCorp) and Invest India, the National Investment Promotion and Facilitation Agency of India, which helps investors looking for investment opportunities and options in India.
Closing the interactive session, Mr. Chandrajit Banerjee, the Director-General of the Confederation of Indian Industries (CII), noted that the Presidential Roundtable serves as a robust foundation for Indian businesses looking to engage with Nigeria and would encompass cooperation across key areas, such as capacity building, skills development, agriculture, and the enhancement of digital and physical infrastructure, among others. "Under the determined leadership of President Tinubu, the CII is prepared to dispatch a high-level delegation to Nigeria, and we are keen on establishing a second presence in Africa, with Nigeria as our target destination," he concluded.
The press report stated that after the Roundtable, President Tinubu met individually with each of the top pledging investors to finalize on the next steps to ensure that no environmental encumbrance stands in the way of their success in Nigeria.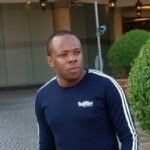 Nnamdi Maduakor is a Writer, Investor and Entrepreneur