NGX's benchmark index, All-Share Index (ASI) returned to gains on Tuesday. Propelled by gains in high cap stocks like BUACEMENT and GTCO, the index gained 182.96 points (0.45%) to close at 40,896.96 points.
The market capitalization also rose by 0.45% to N21.31 trillion, adding N95.45 billion to Investors' wealth.
Investogist's high flyer from Monday, ETI continued its rally upwards, gaining 7.25% to close N7.40. Joining the high flyers list today are CHAMPION and FBNH.
CHAMPION buoyed by the announcement of a mandatory take over by Raysun Nigeria Limited, a subsidiary of Heineken raced to a maximum possible gain of 10.00%, closing the day at N2.53.
FBNH equally enjoyed a 9.79% gain to close the day at N10.65. The Share price of FBNH has been dancing as it marches to higher price levels, but the source of the song it is dancing to is stilla unknown.
Activity Level
There was a significant improvement in the activity level on Tuesday, as both volume and value of shares traded increased.
Read also; Heineken moves ahead with mandatory takeover of Champion Breweries Plc
563.88 million units of Shares valued at N5.09 billion was traded in 4,253 deals. This represents 194.75% increase in volume, and 96.72% increase in the value of shares traded. The number of deals done on the day declined by 3.23%.
FBNH shares were the most traded by volume with 317.27 million units, followed by shares of CHAMPION and ETI with 49.91 million units and 38.05 million units respectively.
FBNH was also the most traded shares by value with shares worth N3.29 billion exchanging hands in 616 deals.
Shares of GTCO and ETI were the second and third most traded stock by value with shares worth N274.16 million and N269.20 million respectively.
Performance of Indices under our watch
The performance of the five indices under our watch are as below;
Insurance Index: +1.02%
Banking Index: +1.00%
Industrial Goods Index: +0.51%
Consumer Goods Index: +0.06%
Oil & Gas Index: -0.71%
Investor Sentiment
Investors sentiment as measured by market breadth (advance/decline ratio) strengthened to 2.0x against 1.0x recorded on Friday, as 27 stocks gained while 13 stocks also lost.
Top Gainers:
CHAMPION gained 10.00% to close at N2.53
CORNERST gained 9.80% to close at N0.56
FBNH gained 9.79% to close at N10.65
SOVRENINS gained 9.09% to close at N0.24
LIVINGTRUST gained 8.96% to close at N0.73
Top Losers:
CHIPLC lost 6.78% to close at N0.55
JAPAULGOLD lost 6.45% to close at N0.45
NEM lost 3.81% to close at N2.02
IKEJAHOTEL lost 3.51% to close at N1.10
OANDO lost 3.46% to close at N5.02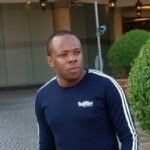 Nnamdi Maduakor is a Writer, Investor and Entrepreneur