Stock market investors and traders enjoyed another day of gains on the Nigerian Exchange, as the All-Share Index recorded a second consecutive day of advancement.
The positive outcome was ensured by gains in high cap stocks like Nigerian Breweries (+1.20%), Guaranty Trust Bank (+1.78%) and Zenith Bank (+0.43%).
The All-Share Index advanced by 0.13% to close the day at 38,615.11 points, with the YTD loss improving to -4.1%. The market capitalization rose by N26.3bn to N20.12 trillion, as it struggles to hold above the N20.00 trillion mark.
Activity level
The activity level waned on Wednesday, following decrease in both volume and value of shares traded. A total of 160.439 million unit of shares valued at N1.395bn was traded in 3,260 deals.
This represents a 47.0% drop in volume of traded shares and 50.3% drop in value of traded shares.
Wema Bank came from being the third most traded stocks by volume on Tuesday to being the most traded by same criteria on Wednesday. 27.242 million units of the shares of the tier two bank was traded in 118 deals.
MBENEFIT and ZENITHBANK shares were the second and third most traded by volume with 21.393 million and 16.26 million units of shares exchanging hands on Wednesday.
The three most traded stocks by value on Tuesday (GUARANTY, SEPLAT, ZENITHBANK) were also the most traded stocks by value on Wednesday, with their position interchanged.
ZENITHBANK went from being the third most traded on Tuesday by value to being the most traded by value on Wednesday with shares worth N382.12mn exchanging hands.
SEPLAT remained the second most traded with shares valued at N1783.805mn while GUARANTY was the third most traded with shares worth N106.431mn.
Index Performance
The performance of indices under our watch was mixed;
Insurance Index advanced by 1.01%, following gains in LASACO (+7.93%) and WAPIC (+9.43%).
The Banking index advanced by 0.81% owing gains GUARANTY (_1.28%) and ZENITHBANK (+0.43%)
Consumer Goods Index advanced by 0.18%, thanks to NB (+1.20%)
Oil and Gas Index closed flat
Industrial Goods index declined by 0.02%, pulled down again by marginal loses in WAPCO (-0.48%)
Investor Sentiment
Investor sentiment as measured by market breadth (gainers/losers ratio) strengthened to 2.3x from the 1.3x recorded in the previous session as 18 stocks advanced against 8 decliners.
Top gainers on the day were; CHAMPION (+10.00%), WAPIC (+9.43%), LASACO (+7.91%), BERGER (+7.69%), MBENEFIT (+6.52%)
Top losers were; CHIPLC (-8.96%), UNITYBNK (-3.51%), STERLNBANK (-1.91%), INTBREW (-1.82%), LINKASSURE (-1.79%)
Analyst's Outlook
We expect the  mixed performances to persist through the remaining trading sessions.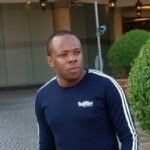 Nnamdi Maduakor is a Writer, Investor and Entrepreneur