Following the indefinite suspension of Twitter on Friday in Nigeria by the Federal Government and as announced by the Minister of Information, Alhaji Lai Mohammed, global voices have reacted in varied ways concerning the implications such ban could have on the country's fledgling economy.
President Mohammadu Buhari had on Tuesday, in a series of tweets, condemned the activities of miscreants and bandits who destroy government properties and police formations, threatening to deal with them in 'a language they understand.'
On account of this, Twitter, a microblogging platform, deleted the President's post from the social media channel.
Lending his support to his boss, the Minister described the Twitter as having 'double standard'.
Nigeria, therefore, joins China, Iran and North Korea in the list of countries that have restricted the use of the social media platform.
Highlighting the implications of the ban, The Cable wrote that the suspension will come with its wake different negative impacts on an economy that is currently struggling to find its bearing.
According to the online newspaper, "The ripple effect of the ban will impact economic activities some of which are sources of income to millions of young Nigerians.
"The suspension will affect online news platforms that leverage Twitter to extend their reach and bring news closer to the people.
"For telecos, the suspension will also mean a dip in data revenue as Twitter remains one of the most popular social media platforms in Nigeria. Telecos also resolve several of their customer complaints through their social media handles and also intimate them on latest promotions will have to deploy another means to achieve this going forward."
It further said that the platform has provided employment opportunities for young Nigerians. "The popularity of the social media platform has seen a growing number of young Nigerian influencers who are often recruited by public relations companies to promote brands. The suspension of Twitter will halt their sources of income and also affect the reach of these brands."
On the implications on technologically-based financial service providers, it pointed out that, "Fintech companies that do not have a brick and mortal branches use Twitter to intimate customers on their products offerings and promotions, all these will also take a hit and slowdown government's financial inclusion drive.
"For investment platforms such as Piggyvest, Flutterwave among others, this latest development will mean a change in their strategy of reaching out to their customers online.
"All these will further slowdown economic activities when Nigerians are battling with the triple-whammy impact of sluggish growth, high unemployment rate, and rising inflation," it concluded inter alia.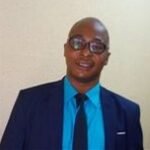 Azuka Edokobi is a Writer and Entrepreneur