(Greenwich Merchant Bank): Nigerian equities market turns red as the NGX-ASI and market capitalisation declined by 0.07% to close the trading day at 47,531.84 points and NGN25.88 trillion respectively.
Profit taking by investors in equities such as GSPECPLC (9.82%), HONEYFLOUR (9.77%), FIDSON (5.56%) and CUTIX (2.91%) contributed to decline in the market. Hence, the Year-to-Date fell to 11.27%.
Bullish sentiments engulfed the market as the volume traded rose by 23.51% to settle at 155.18 million units while value traded recorded a 92.22% increase to level at NGN3,656.55 million.
MBENEFIT was the most active equity with the highest volume While DANGCEM recorded the highest value traded. Market breadth stood at 0.5x resulting from nine (9) gainers and eighteen (18) laggers.
Performance of the sectors were mixed as the Consumer Goods sector (0.05%), Banking sector (0.32%) and Insurance sector (0.53%) closed in red while the Oil & Gas sector (0.35%) were positive. Industrial sector (0.00%) remain unchanged.

Fixed Income Market
Sentiment in the bond market turned slightly positive, as average bond yield declined marginally by 2bps to settle at 13.99%, as the decline on two (2) instruments offset the advancements registered on two (2) other instruments. Furthermore, nine (9) instruments traded flat.
A calm mood remained in the Nigeria Treasury bills as no major movement was seen across the benchmarked listed instruments. Therefore, average yield stood at 7.30%, same as the previous day.
Replicating the mood in the Nigeria Treasury bills market, the OMO market closed flat to retain its average yield at 10.94%.
System liquidity was estimated at a negative balance of NGN63.07 billion from a negative balance of NGN136.79 billion. The Open Buy Back and Overnight ended the day unchanged from the previous trading session at 16.25% and 16.75% apiece.
The Naira appreciated by NGN0.50/USD at the Investors' and Exporters' Window (I&EW) to close at NGN440.67/USD from NGN441.17/USD.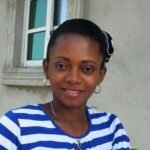 Ifunanya Ikueze is an Engineer, Safety Professional, Writer, Investor, Entrepreneur and Educator.