(Greenwich Merchant Bank): Selling pressures witnessed in large cap stocks such as AIRTELAFRI (10.00%), WAPCO (7.83%) and MTNN (2.01%) drove the performance of the equities market. As a result, the NGX-ASI closed red for the third consecutive trading day, declining by 2.31% to settle at 44,318.15 points. Therefore, bringing the Year-to-Date figure down to 3.75%.
Same with yesterday, market activities was mixed as volume traded dipped by 60.65% (165.35 million) while value traded increased by 1.36% (NGN3.62billion). Once again, AIRTELAFRI led the value traded chart with NGN1.15 billion, while FBNH emerged as the most traded stock in volume with 48.09 million units. Market breadth stood at 0.94x with sixteen (16) gainers and seventeen (17) losers.
Read also: PZ Cussons Nigeria Plc to pay over N4 billion final dividend for 2021/2022 FY
On the sectoral font, Industrial (+0.94%), Banking (+0.50%) and Insurance (+0.24%) sectors closed positive, while the Oil and Gas (-0.80%) and Consumer Goods (-0.03%) sectors ended the day bearish.

Fixed Income Market
Activities in the Bond market reversed to a calm mood. Specifically, all the benchmarked instrument listed in the Bond market closed flat resulting in no movement in the average yield. Consequently, average yield stood steady at 14.23%.
Bearish sentiments in the 07-SEPT-2023 instrument swayed the turnout of the NT-bills market, subsequently, leading to the 6bps upward movement of the average yield to settle at 10.09%. Across the curve, other instruments traded flat.
On the other hand, investors stayed at the sidelines at the OMO market as average yield closed 1bp marginally lower to end the day at 10.91%.
System liquidity continued its downward fall to a negative balance of NGN238.06billion from a negative balance of NGN128.20billion. However, Open Buy Back rate and Over Night rate remained unchanged at 16.25% and 16.50% respectively.
Naira depreciated at the Investors and Exporters Window, increasing by NGN0.25/USD to close at NGN441.50/USD from the previous figure of NGN441.25/USD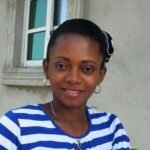 Ifunanya Ikueze is an Engineer, Safety Professional, Writer, Investor, Entrepreneur and Educator.