Nigeria's currency, the Naira has continued to depreciate, crashing to record low against the dollar on the widely used parallel market as Nigerians intesify the rush to buy greenbacks a week after the central bank said it would redesign higher-value notes, 200, 500 and 1,000 naira notes from mid-December.
Naira exchanged at the parallel market as much as 830-850 naira per dollar on Tuesday in Lagos.
The data on Aboki Forex website showed that the parallel market rate for today is at N855 per dollar and N930 per British pound.
The record low widens the spread between the official exchange rate, which closed at N442.49 to the dollar.
The new notes will begin circulating on December 15, while the old bills will cease to be legal tender at the end of January 2023.
The central bank argues that the redesign will mop up excess cash and help it better control money supply, while curbing insecurity in the country.
The central bank claims that as much as 85% of currency in circulation is outside the vaults of the nation's banks.
Currency traders said that the demand for dollar is higher than the supply, hence the rise in exchange rate.
Finance Minister Zainab Ahmed warned that the currency redesign may weaken the naira as residents rush to change the old notes.
On the other hand, President Muhammadu Buhari backed the central bank on the policy, arguing the move would punish currency hoarders and curb inflation that hit a 17-year high in September.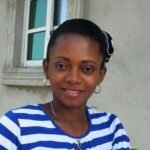 Ifunanya Ikueze is an Engineer, Safety Professional, Writer, Investor, Entrepreneur and Educator.