Building on the strong foundations of excellence, standards and safety, Air Peace Limited continues to grow in leaps and bounds within the aviation industry. In total commitment to one of their slogans, '…peace in the air', the airline giants leave no stone unturned to give customers a peaceful on-air experience and relaxed rest of mind.
Adding to the numerous awards that decorate their cabinet, the National Association of Aircraft and Pilots Engineers (NAAPE), decorated Air Peace Limited with the Gold Standard Safety Award.
The award was received at the Association's 15th National Delegates Conference and Symposium held on the 29th and 30th July, 2021 at the Conference Hall of NAF Conference Centre, Abuja. The award grossly ennobled and gave more meaning to the theme of the Symposium which read: the Imperative of Strong Social Partnership for Sustainable Aviation Sector Recovery Post Covid-19.
According to our source, Air Peace reiterated its commitment to industry safety standards with constant investment in both material and human resources.
Our source also reported Air Peace's Spokesperson, Stanley Olisa, as saying, "This industry award is another feather added to our cap and confirms our uncompromising compliance with safety standards in line with global best practices. We will keep raising the bar in our operations."
The Airline also assured "…the flying public of the airline's unwavering commitment to ensuring a hundred percent adherence to all safety codes as required by the industry regulatory bodies and promised more seamless connectivity across cities as well as more investment in brand new aircraft to offer Nigerians a superior travel experience."
The award read in part "…in recognition of your safety record and safety system performance… your outstanding investment in brand new aircraft and equipment… (and) devotion to staff welfare and wellbeing."
It is imperative to note the inclination of the Airline towards capacity building via human capital development and social investment on staff. Organizations that set apart huge budgets to develop and maintain staff are usually industry pace-setters.
It should be noted that in line with its social investment philosophy, Air Peace Limited was also recently decorated with the Humanitarian Airline of the Year 2020 Award by the League of Airport and Aviation Correspondents, LAAC. The award came "in recognition of its humanitarian interventions during the COVID-19 lockdown last year."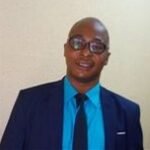 Azuka Edokobi is a Writer , a Farmer, a Supply Chain Expert and an Entrepreneur