The Federal Government through the Ministry of Solid Minerals Development has revoked 1,633 minerals titles over non-compliance.
This was disclosed by the Minister of Solid Minerals Development, Dele Alake during a press briefing on Tuesday in Abuja.
According to Alake, the licenses were revoked due to failure of the title holders to pay annual compulsory service fees of N1,500 per cadastral unit.
"The Mining Cadastre Office has recommended the revocation of 1,633 mineral titles as follows: Exploration Licence, 536; Quarry Licence, 279; Small Scale Mining Licence, 787 and Mining Lease, 31,"Alake said.
"In line with the powers conferred on me by the NMMA 2007, Section 5 (a), I have approved the revocation of the 1,633 titles."
Investogist recalls that in October 2022, the Federal Government announced the revocation of 3,400 mining licences.
Director-General of the Nigerian Mining Cadastre Office in the Federal Ministry of Mines and Steel Development, Engr. Obadiah Simon while speaking in Calabar at the sensitisation workshop for stakeholders in South-South on the adoption of the electronic mining Cadastre System, said, "We have revoked 3,400 mining licenses. We have the principle of 'get a licence and use it'. If you do not use it you risk it being revoked. The affected miners did not comply with the provisions of the Act, which are clearly spelt out for all to see.
"There is a security of tenure for the license. We don't just wake up to revoke them. The law specified that we give a 30 days notice through a registered letter and also gazette it. We ensure that we exhaust all procedures leading to the revocation of licences so that title holders do not blame us and we pass through all the procedures before we wield the big stick."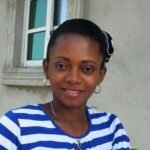 Ifunanya Ikueze is an Engineer, Safety Professional, Writer, Investor, Entrepreneur and Educator.