The Monetary Policy Committee (MPC) of the Central Bank of Nigeria has voted to increase Monetary Policy rate (MPR), the benchmark interest rate by 100 basis points to 16.5% from 15.5 per cent. This is the highest level since 2001.
The Governor of CBN, Godwin Emefiele, disclosed this while reading the communique of the MPC meeting held on Tuesday, 22nd November 2022. This is the last meeting of year.
He said that nine members of the team voted to raise the key rate by 100 basis points, while two members voted to increase the rate by 50 basis points.
He said it was agreed that it was necessary to push the anchor interest rate to 16.5 per cent to tame the rising inflation, which increased by 21.09 per cent in October 2022, according to data released by the National Bureau of Statistics (NBS).
Highlights of the Committee's decision
Increase MPR by 100 basis points to 16.5%
The asymmetric corridor of +100/-700 basis points around the MPR was retained
CRR was retained at 32.5%
While the Liquidity Ratio was also kept at 30%
Investogist recalls that the apex bank had increased the MPR from 11.5% earlier this year to 15.5% across three consecutive rate hikes.
In October 2022, Nigeria's inflation rate rose to 21.09% from 20.77% recorded in September, despite the rate hikes by the CBN.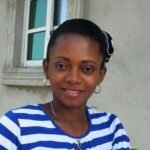 Ifunanya Ikueze is an Engineer, Safety Professional, Writer, Investor, Entrepreneur and Educator.