President Muhammadu Buhari on Tuesday officially inaugurated the Kolmani Development Project, at Kolmani River II Oil Field located at a border community between Bauchi and Gombe States.
President Buhari who landed at the Sir Abubakar Tafawa Balewa International Airport, Bauchi, around 10:50 am was received by Governors Bala Mohammed of Bauchi state, Simon Lalong of Plateau state, Babagana Zulum of Borno State amongst others.
The project is executed through the Kolmani Oil Prospecting Lease (OPL) 809 and 810 to drill oil in northern Nigeria.
Buhari expressed joy over the discovery of over one billion barrels of oil reserves and 500 billion Cubic Feet of Gas within the Kolmani area.
The discovery of crude oil, gas and condensate in the Kolmani River was announced by the Nigerian National Petroleum Company (NNPC) Limited, in October 2019.
The oil field would be developed by Sterling Global Oil, New Nigeria Development Commission (NNDC) and the NNPC Limited.
"Today is important in the economic history of our nation as we move closer to production of oil and gas in the Upper Benue Trough, specifically, the Kolmani River Oil and Gas Field, straddling Bauchi and Gombe States," Buhari said.
"This is indeed significant considering that, efforts to find commercial oil and gas outside the established Niger Delta Basin was attempted for many years without the desired outcomes.
"However, the successful discovery of the Kolmani Oil and Gas field by NNPC and her partners has finally broken the jinx record by the confirmation of a huge commercial deposits of hydrocarbons in Kolmani River field," he said.
"We are pleased with the present discovery of 1 billion oil reserves with huge potential for more deposits as we diversify exploration efforts.
"The discovery attracts investments to Nigeria's hydrocarbon resources and would provide benefits, including energy, food, financial security, and social economic development for Nigeria."
"I look forward to the successful delivery of Kolmani Integrated Development Project, which would be a pillar in Nigeria's economy," he added.
President Muhammadu Buhari also noted that NNPC Ltd. and its partners attracted an investment of $3 billion to this project.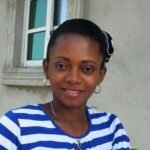 Ifunanya Ikueze is an Engineer, Safety Professional, Writer, Investor, Entrepreneur and Educator.