In a letter to the Senate, President Muhammadu Buhari is seeking approval for a new $6.18 billion external loan  to finance the 2021 Budget deficit of $5.6 trillion.
The letter was read by the Senate President, Senator Ahmad Lawan at the plenary on Tuesday according to Vanguard.
The loan is to enable the Federal Government fund infrastructure projects in transportation, health, education etc according to Lawan.
Read also: Nigeria's Inflation rate in April at 18.12%, lower than 18.17% recorded in March
The new request comes nearly a month after the Federal Government received the approval of $1.5 billion and €995 million external borrowing from the Senate.
Nigerian States and Federal Debt Stock data as of 31st December 2020 showed that the country's total public debt portfolio stood at N32.92trn.
This is a 20.12% increase from the N27.40 trillion total public debt as at 31 December 2019.
Nigeria's total public debt showed that N12.71trn or 38.60% of the debt was external while N20.21trn or 61.40% of the debt was domestic. In 2019 eternal debt was N9.02 trn or 32.93% of the total public debt while domestic debt was N18.38 trn or 67.07% of the total public debt.
The Federal Government accounts for 85.69% (N10.89 trn) of the external debt while states and FCT account for the remaining 14.31% (N1.82 trn).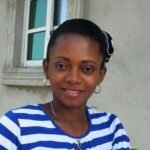 Ifunanya Ikueze is an Engineer, Safety Professional, Writer, Investor, Entrepreneur and Educator.