President Muhammadu Buhari in a letter to the senate on Wednesday requests approval to borrow $800 million from the World Bank as additional financing for the National Social Safety Net programme.
At the current exchange rate of N461.06 per dollar on Central Bank of Nigeria's (CBN) website, $800 million will be equivalent to N368.848 billion.
Buhari said if the request is approved, N5,000 will be transferred to about 60 million poor Nigerians which would stimulate the informal sector and improve health and education. This will amount to about N300 billion.
"Please note that the federal executive council approved an additional loan facility to the tune of $800 million to be secured from the World Bank for the National Social Safety Net programme and the need to request your consideration and approval to ensure early implementation. Copy of FEC extract attached," he said.
"The senate may wish to know that the programme is intended to expand coverage of shock responsive safety net support among the poor and vulnerable Nigerians. This will assist them in coping with basic needs.
"You may wish to note that the federal government of Nigeria, under the conditional cash transfer, will transfer the sum of N5,000 per month to 10.2 million poor and low income households for a period of six months, with a multiplier effect on about 60 million individuals.
"In order to guarantee the credibility of the process, digital transfers will be made directly to beneficiaries' accounts and mobile wallets.
"The NASSP being a social intervention programme, will stimulate the informal sector, improve nutrition, health, education, and human capital development of beneficiaries' households."
The request comes days after the senate authorized the N22.7 trillion that the executive branch of government spent without first getting consent from the national assembly.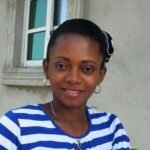 Ifunanya Ikueze is an Engineer, Safety Professional, Writer, Investor, Entrepreneur and Educator.