As the rush for the registration of PVC continues, it is equally important for those who have previously registered to update their information and revalidate their cards on the Independent Electoral commission (INEC) portal.
INEC stated on its website "If you have registered and you have not yet reviewed your information by providing your photo online on this platform (or at any registration centre since June 28, 2021) click the button below to begin the process."
" Start Revalidation Process " 
Those who have registered but have not yet provided their photo since June, 28 2021 are encouraged to do so. You can do this at the comfort of your home through the link provided above. Click on the link and follow the prompts.
If you already have an account wit INEC, you will login with your email and password. If you do not have an account with INEC, the first step is to create an account using your email address.
INEC had in January said that PVC's issued in 2011 and after do not need revalidation and can be used to vote during elections.
Rotimi Oyekanmi, chief press secretary to the INEC chairman, stated this in a statement.
"The Permanent Voters' Cards (PVCs) issued by INEC in 2011 and after can be still be used by their respective owners to vote in all elections, including the upcoming Federal Capital Territoy (FCT) Area Council Elections, the Ekiti and Osun Governorship elections, as well as the 2023 General Election," the statement read.
"To be sure, PVCs issued in 2011 and after do not need any revalidation," he said.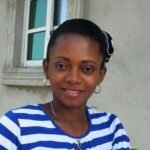 Ifunanya Ikueze is an Engineer, Safety Professional, Writer, Investor, Entrepreneur and Educator.