The Board of Directors of Industrial & Medical Gases Nigeria Plc (NGX: IMG) has approved the issuance of a Bonus of 1 share for every 5 shares held subject to shareholders approval at the next Annual General Meeting (AGM) of the company scheduled for June 24, 2022..
The approval was given at the Board Meeting of the company held on 24 March 2022. The Board also considered and approved the Audited Financial Statements of the Company for the year ended 31 December 2021.
In a publication by the company on the Nigerian Exchange, the company reiterated that the closed period restricting all Directors and insiders from transacting in the shares of the Company which commenced on 1 January 2022 remains in place until 24 hours after the release of the financial statements to the public.
On October 22, 2021, Investogist reported that sequel to the acquisition of 60% of the shares of BOC Gases Nigeria Plc by TY Holdings Limited from BOC Holdings UK (a member of the Linde Group), the TY Danjuma owned company changed its name from BOC Gases Nigeria Plc to Industrial and Medical Gases Nigeria Plc.
About BOCGAS
BOC Gases Nigeria Plc, a public company quoted on the Nigerian Stock Exchange in 1979, was incorporated as a public limited liability company on 12 November 1959 under the name Industrial Gases (Nigeria) Limited.
The name was changed on 10 July 1961 to Industrial Gases Limited and thereafter to BOC Gases Nigeria Plc (NGX Ticker: BOCGAS) on 17 March 1997.
On 13th August 2021, BOCGAS became a subsidiary of TY Holdings Limited.
On 21st October 2021, the name of the company reverted from BOC Gases Nigeria Plc to Industrial and Medical Gases Nigeria Plc.
The Company's registered office address is Plots 1-3, Block H, Oshodi Industrial Estate, Oshodi Lagos.
The Company engages in the manufacture of industrial and medical gases as well as the sale of special gases, welding and medical equipment.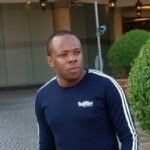 Nnamdi Maduakor is a Writer, Investor and Entrepreneur