Imo State Governor, Hope Uzodimma has gone against the agreement reached by the Southern Governors to enact anti-open grazing law in all the 17 Southern states.
The Southern Governors Forum had on Monday 5 July, set September 1, 2021, for the promulgation of anti-open grazing law in all the member states.
The Forum said this in a communique issued at the end of the meeting held in Ikeja, the Lagos State capital, eight weeks after the first meeting of the 17 Southern Governors in Asaba, the Delta State capital, on May 11, 2021.
However, Governor Uzodimma who was in attendance at the meeting has said that his state does not have anti-open grazing law.
Uzodimma spoke with newsmen yesterday after meeting with President Muhammadu Buhari at the State House, Abuja.
He said that his state is regulating grazing activities through collaboration between farmers and herders, becoming the first governor in the south to go against the Forum's agreement on open grazing.
Uzodimma said: "I don't have any law in Imo State for anti-grazing. But what we have done is that we are regulating grazing activities in Imo State under a partnership between our farmers and herders.
"They have signed a Memorandum of Understanding (MOU) in my office and agreed to work together. And both parties are going about their businesses without interfering or causing any grievance or anger to each other."
Read also: Multichoice reacts to Tribunal's N900 bn deposit order, Share price recovers from tumult
Delta, Osun, Ondo, Bayelsa, Akwa Ibom, Rivers, and Enugu state governments had moved to enact anti-open grazing laws, after the resolution passed by the governors.
However, before the resolution of the governors, the anti-open grazing law was already operational in Ogun, Abia, Oyo, Ekiti, and Ebonyi states.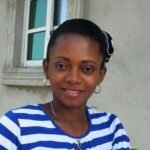 Ifunanya Ikueze is an Engineer, Safety Professional, Writer, Investor, Entrepreneur and Educator.