There is a collaboration engineered by the Central Bank of Nigeria (CBN) to put a stop to the incessant rejection of crops produced in Nigeria by foreign countries. To achieve this, the apex bank is liaising with the International Institute of Tropical Agriculture (IITA), cognate government agencies and parastatals and relevant players in the private sector.
This was announced after a one-day workshop held in Abuja with the theme "Scaling Solutions to Control Aflatoxin in Nigeria's Crop Value Chain: The Test Results under the CBN Anchor Borrowers Programme 2020 Wet Season Project," as organized by Harvest Field Industries Limited in conjunction with the IITA.
Notable attendees to the workshop also included Federal Ministry of Agriculture and Rural Development (FMARD), the National Agency for Food and Drug Administration and Control (NAFDAC), and the Standards Organization of Nigeria (SON).
In a communique made available to news men, the organizers said the virtual workshop was aimed at collating and sharing outcomes of aflatoxin levels in maize sampled nationwide under the CBN-ABP 2020 wet season project.
Aflatoxins are harmful to human health because of their poisonous chemical contents. These toxins are found, most times, in agricultural yields produced in Nigeria which lead to consequent rejection abroad.
According to the communique, the workshop was also set up "…to prompt concerted efforts towards the adoption of appropriate technologies for the reduction of aflatoxin in our crops, food, feeds and livestock as required by global food quality standards.
"Reduced aflatoxin prevalence will contribute tremendously towards achieving zero rejection of our export commodities and ensure food safety in Nigeria."
Participants at the workshop beckoned on the government to enact technical policies that would regulate testing and enforcement of minimal aflatoxin levels within the entire food processing and distribution value chain in Nigeria.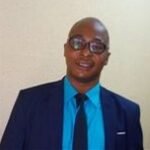 Azuka Edokobi is a Writer , a Farmer, a Supply Chain Expert and an Entrepreneur