Last week, we ran an awareness analysis on the National Agricultural Land Development Authority (NALDA). We were able to bring to the fore the different programmes they undertake in order to empower Nigerian youths, principally in agriculture. We applauded and recommended for emulation the strides it has making in Borno State where it intended to train 2,040 young farmers on rabbit farming.
Same last week, NALDA announced that it was going to empower 30,000 Nigerian youth who have certificates in agriculture, soil science or cognate disciplines. This, it will do in collabo with the Nigerian Institute of Soil Science (NISS) and state governments under its Young Farmers Scheme. This pronouncement was made by the Executive Secretary of the Agency, Prince Paul Ikonne.
The programme will train these graduates for free through the NISS for two weeks at no cost. The state governments will send in names to NALDA as the agency does not seek to have an online registration process. The training would center primarily on soil sampling and soil testing. The graduates would be trained to use an App for real-time data collection.
At the end of the training, the beneficiaries would be well equipped for the task ahead. They would work as Extension Agents to farmers providing extension services by creating awareness on soil sampling and testing to farmers. This awareness would make farmers recognize and understand, in its fullness, the positive impacts of soil technical analysis even before planting commences. They would also assist farmers whose yields are deficient by collecting soil samples and taking them to the laboratories to determine what the problems might be and make suggestions as to how to improve the soil. They will equally assist farmers in making sure that the suggestions were carried out as each process required.
It is important to throw more light on the importance of soil testing. This basically involves a technical analysis of a particular soil sample to determine the amount of nutrients therein in order to aid fertilizer recommendations for farming purposes. It can also apply to engineering and construction in order to determine soil composition and its suitability to support a foundation. Here, we are concerned with the agricultural angle to soil testing.
Soils that are too high on alkaline require a sulfur treatment to lower their pH. Plants need nitrogen for proper fruit development. As such, plants need balanced fertilizer to produce good harvests. For instance, pineapple grows well in well-drained loamy soil and needs adequate water to grow, though not excessively. It needs a neutral to mildly acidic pH, ranging from 4.5pH to 6.5pH and also needs a temperature of between 16°C to 25°C.
If a farmer does not have this analysis in his farm planning and plants pineapple, he might not get the expected yield as he might, in the process of improving soil deficiency, apply the wrong inorganic fertilizer. This is the gap NALDA wants to bridge by introducing this angle to its empowerment programme.
It is left for state governments to be non-political and transparent in the process of shortlisting suitable candidates for the training. They should also try to spread the list across the various LGAs in the state so that no qualified candidate is left out.
It is another good step in the right direction by NALDA.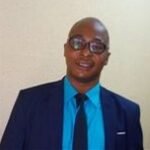 Azuka Edokobi is a Writer , a Farmer, a Supply Chain Expert and an Entrepreneur