(Greenwich Merchant Bank): Investors negative sentiment persists as the NGX-ASI and Market capitalisation opened the week with a loss of 1.97% to settle at 50,756.74 points and NGN 27.36 trillion accordingly.
This is linked to the drop in prices of DANGCEM (10.00%), FLOURMILL (8.57%), FBNH (7.22%), WAPCO (4.66%) and UCAP (1.15%). Hence, Year-to-Date stands at 18.82%.
Similarly, market activity dipped as volume and value traded decreased by 18.41% (195.32 million unit) and 31.66% (NGN2.50 billion) respectively. UBA emerged as the highest volume traded with 29.50 million units while
NESTLE traded the highest value with NGN592.06 million.
Market breadth stood at 0.23x representing seven (7) gainers and thirty-one (31) losers. Performance across sector was dominated by losses as Industrial sector (5.27%), Consumer Goods sector (1.16%), Insurance sector (0.94%), Oil & Gas sector (0.23%) recorded losses at the end of the trading day. However, Banking sector (0.35%) recorded the sole gain of the day.

Fixed Income Market
Mixed sentiments took over the rein in the Bond market with average yield opening the week, same as Friday`s close at 11.19%. The JAN2026 instrument had the highest decrease of 9bps while the MAR2025 instrument emerged as the most sold (+8bps).
The NT-bills market was quite active with more interest at the mid and long end of the curve. However, average yield closed marginally (-1bps) lower to end the day by 4.63% from 4.64%.
System liquidity opened weak, declining by 32.85% to close at NGN52.64billion from NGN78.39billion.  Consequently the Open Buy Back and Overnight rate rose up to 13.75% and 14.00% from 10.33% and 10.92%.
Activities at the short end of the curve determined the performance in the OMO market. Thus, average yield settled at 4.61%, moving up by 3bps. Naira steadied at NGN421.33/USD for a second day at the I&E window and
stood at NGN415.82/USD at the CBN Official rate.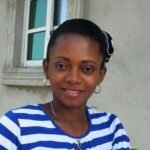 Ifunanya Ikueze is an Engineer, Safety Professional, Writer, Investor, Entrepreneur and Educator.