(Greenwich Merchant Bank): The equity market closed the day positively with a 0.66% increase, taking the NSE-ASI and Market Capitalization to 51,091.75 points and 27.54 trillion respectively. This gain can be attributed to positive sentiments expressed towards DANGCEM (8.30%), NAHCO (7.69%), NGXGROUP
(0.61%) and SEPLAT (0.04%). This brings the Year To Date to 19.61%.
Market activity was mixed, as volume traded decreased by 14.90% to settle at 166.22 million units, while value increased by 9.37% to land at N2.74 billion. SEPLAT was the highest traded ticker by value with a turnover of N556 million, while TRANSCORP was the highest traded equity by volume with 19 million units. Market breadth was negative at 0.64x, owing to fourteen (14) gainers and twenty-two (22) laggers.
Sectoral performance was mixed as losses were recorded in the Consumer Goods (0.11%) and Insurance (0.06%) sectors, while the Industrial (3.86%), Oil & Gas (0.68%) and Banking (0.39%) Sectors posted gains at the end of the day.

Fixed Income Market
Investor's cherry pick instruments at the Bond market with average yields declining by 1bps to settle at 11.18%. Specifically, across the curve yields along the short and long end traded mostly bearish while the mid curve closed flat.
Elsewhere, sentiments were mixed at the NT-Bills space as average yields closed higher by 1bps to end the day at 4.64% from 4.63%. The most notable buy was seen on the 27-APR-2023 instrument which decreased by 89bps. The Open Buy-back rate slightly increased to 13.83% from 13.75% while the Over-night rate stood at 14.00%. System liquidity dipped to a negative balance of NGN85.96billion from a positive close of NGN52.64billion.
Yields trended upward at the OMO market with movement as high as 1.27% (2-MAY-2023). Therefore, average yield closed 44bps high from 4.61% to 5.05% while Naira stood at NGN415.75/USD at the CBN Official
Spot space.
The currency appreciated at the Investors' and Exporters' Window (I&EW) to NGN420.28/USD, NGN1.05/USD stronger Day-on-Day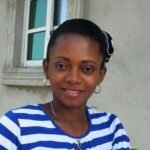 Ifunanya Ikueze is an Engineer, Safety Professional, Writer, Investor, Entrepreneur and Educator.