FCMB Group Plc (NGX: FCMB) has proposed a final dividend of 25 kobo per ordinary share for the 2022 financial year ended 31 December 2022.
This is 5 kobo higher than the 20 kobo it paid for the 2021 financial year.
The dividend proposal is contained in a corporate actions announcement published by the banking group.
The dividend proposal is subject to appropriate withholding tax and approval of shareholders at the next Annual General Meeting.
The qualification date for the dividend is Thursday, 13 April, 2023 and payment will be made on Friday, 28th April, 2022.
Read also; List of Dividends announced in 2022, qualification and payment dates
On Wednesday, 27 April 2022, dividends will be paid electronically to shareholders whose names appear on the Register of Members as at the close of business on Thursday, 13 April 2023, and who have completed the e-dividend registration and mandated the Registrar to pay their dividends directly into their Bank accounts.
FCMB declined 3.61% on Tuesday to close at N4.00 per share on the Nigerian Exchange.
At the current share price of N4.00 for FCMB shares, the dividend yield will stand at 6.25% before withholding tax. With the deduction of 10% withholding tax,
The dividend yield is a financial ratio that tells you the percentage of a company's share price that it pays out in dividends each year.
Shareholders who are yet to complete the e-dividend registration are advised to download the form from the Registrars' website (www.cardinalstone.com) complete and submit to the Registrars or their respective Banks.
Shareholders with dividend warrants and share certificates that have remained unclaimed, or are yet to be presented for payment or returned for validation are advised to complete the e-dividend registration or contact the Registrar.
The Company's Annual General Meeting will be held virtually on Friday, April 28, 2023 at 11:00 am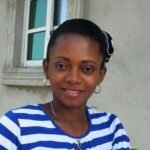 Ifunanya Ikueze is an Engineer, Safety Professional, Writer, Investor, Entrepreneur and Educator.