Plans has been concluded by the European Commission to eventually hand back frozen Russian central bank reserves, Die Welt reportedly published on Thursday.
Also read; CBN warns against fake recruitment portal
In a Russian Today report, the German newspaper was reported to have cited an unpublished internal document, suggesting that reserves will be handed back when the conflict with Ukraine ends.
It was reported that the frozen reserves of the Russian central bank, which are believed to be around €300 billion, are spread throughout Europe and deposited in numerous accounts, often with no direct link to Moscow.
As a result of the spread of these deposits, Die Welt reported that Brussels has no clear idea of where exactly all that money is.
If and when EU officials succeed in locating the funds, there will still be a huge question about whether the bloc can legally appropriate the money and use it as it sees fit.
According to the article, while top EU officials, including European Commission President Ursula von der Leyen, have publicly supported the idea of giving the money to  Ukraine, this would prove difficult to implement in practice and is likely "doomed to fail" for a number of reasons.
According to the internal document seen by Die Welt, the European Commission came to the "sobering conclusion" that the frozen reserves "must not be touched because one day, when the war is over, they will have to be returned to Russia."
It was reported that officials in Brussels have reportedly been trying to figure out ways around the hurdles. One idea being looked into is to invest the funds and transfer at least the interest accrued on them to Ukraine.
The outlet claimed that if invested in European government bonds, the Russian central bank reserves could yield up to 2.6% interest per annum.
Such an "extraordinary measure" could potentially be legally feasible, the outlet said, citing the commission. However, there is still a "very low" risk with such a plan may result in losses and therefore see the money effectively gambled away.
The EU froze Russia's central bank reserves soon after President Vladimir Putin sent his troops into Ukraine late last February. Moscow has condemned Brussels' actions as theft.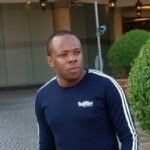 Nnamdi Maduakor is a Writer, Investor and Entrepreneur