The equity market continues to rally to the upside as the NGX-ASI and market capitalization gains by 0.56% apiece to close at 51,377.21 points and NGN27,697.95 billion respectively. The growth is attributed to gains recorded by PRESCO (7.65%), DANGCEM (1.85%), MTNN (0.91%) and ACCESSORP (0.53%). Consequently, the Year To Date settles at 20.28%.
Market activity was bullish as both the volume and value increased 37.83% (229.09 million units) and 16.75% (NGN3.196 billion) respectively. OANDO emerged as the highest volume traded with 34.46 million unit while MTNN closed the day with the highest value traded at NGN565.62 million. Market breadth was positive at 1.13x, with eighteen (18) gainers and sixteen (16) losers.
Conversely, performance across sectors was broadly bearish as Banking (0.60%), Insurance (0.39%), Industrial (0.28%) and Oil & Gas (0.19%) sectors all close negative while only Consumer Goods sector (0.14%) gained.

Fixed Income Market
In the secondary market of the NT-market mixed sentiments were recorded as the average yield went up by 2bps to settle at 4.66% from 4.64% recorded the previous day. Further declines were recoded in the bond market as average yields dropped by 6bps to settle at 11.12% from 11.18% .
The Open Buy-back rate and Over-night rate continued its rise to 14.00% and 14.13% from 13.83% from 13.75%. System liquidity dipped further to a negative balance of NGN328.81billion from a negative balance of NGN85.96billion.
Yields sustained its previous trend at the OMO market with average yield increasing from 5.05% to 5.17%.
The currency weakened at the Investors' and Exporters' Window (I&EW) to NGN420.50/USD from NGN420.28/USD while Naira stood at NGN415.65/ USD at the CBN Official Spot space.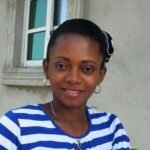 Ifunanya Ikueze is an Engineer, Safety Professional, Writer, Investor, Entrepreneur and Educator.