Nigeria's Central bank Governor, Godwin Emefiele is not in the country and has been quietly declared wanted by State Security Services over alleged terrorism financing.
Femi Falana SAN, Human Rights Activist, stated this in an interview with Channels Television on Sunday night.
He said, "I can say without any fear that Mr Godwin Emefiele is not in Nigeria, but he has been quietly declared wanted by State Security Services."
"This can only happen in a Banana republic where the CBN Governor would be accused of a grave offence, which is terrorism financing."
Lamido Sanusi was also accused and arrested in Lagos in 2014. He was later awarded N50 million reparations.
"The details are not outlined and these guys play on our collective intelligence because they know we are forgetful.
In 2014, his predecessor, former Emir of Kano Lamido Sanusi was equally accused of terrorism financing when he was attending a meeting with Governors of African Central banks,
"When landed in Lagos he was arrested, he challenged the FG in a High court, which was later discovered that he was being investigated, for " terrorism financing", he won the case, and the allegation of Terrorism financing was dismissed and awarded N50 million reparations."
"You can't have such serious allegations against the governor of a central bank and on their removal that nothing has happened" he warned.
Falana also urged for maturity from everyone involved, saying it embarrassing.
"There is no country in the world where a Central Bank Governor would be sent packing so ingloriously, chased out of the country
"Has the FG considered the enormous implications and effect of a wanted governor of the CBN on the economy.?
"That is why the court struck out the case, if you have evidence he has committed the offence, you do not need a court order to arrest him.
"I expect the DSS to come out with allegations, and if Emefiele won't return to the country, file a charge at the Federal high court, but a government must not engage in cheap blackmail,
"I am flabbergasted that the President has not intervened, and called the state security services to order and also order Emefiele to return to the country, we can't go on like this as if we are operating in a banana republic, it is embarrassing, we must be serious, so much is expected of us.
Falana added that apart from the 74 people that has immunity in Nigeria, that is the President, vice president, governors and deputy governors, no other person can enjoy immunity and that no court in Nigeria has the power, to confer immunity on any citizen.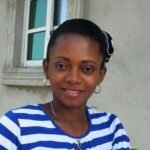 Ifunanya Ikueze is an Engineer, Safety Professional, Writer, Investor, Entrepreneur and Educator.