Elon Musk has been dethroned as world's richest man on Wednesday according to Forbes real-time billionaires list. There was a steep decline in the value of Musk's stake in Tesla in the run up to his US$44 billion bet on social media platform Twitter.
Musk's net worth dropped below $200 billion last month after investors began dumping Tesla shares amid worries about whether he was able to focus on his role as company CEO since acquiring Twitter.
Read also; CBN limits weekly cash withdrawal to N100k
At the time of writing this report on 7th Dec. 2022, Elon Musk's net worth was US$184.5bn, while that of Bernard Arnault & family stood at US$184.7bn. Bernard Arnault of France is the CEO of luxury brand Louis Vuitton's parent company LVMH.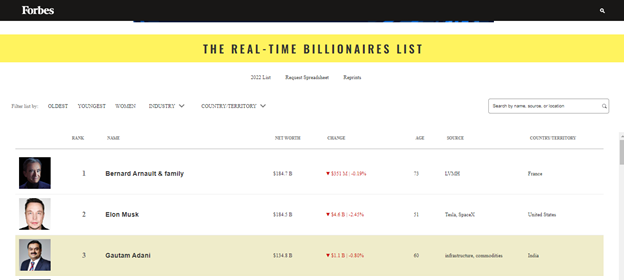 Back in 2021, Musk took the title of the world's richest man from Amazon founder Jeff Bezos.
Jeff Bezos is currently the fourth richest person in the world with a net worth of US$111.7bn, behind India's Gautam Adani whose net worth is US$134.8bn.
The Bloomberg Billionaire's Index however still rank Elon Musk as the richest person in the world with a net wort of US$179bn, followed by Bernard Arnault with a net worth of US$165bn.
The Bloomberg Billionaires Index is a daily ranking of the world's richest people.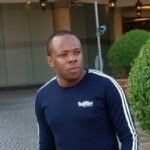 Nnamdi Maduakor is a Writer, Investor and Entrepreneur