Many of the companies listed on the Nigerian Exchange Limited has commenced their closed periods, and announced the dates of the respective board meetings.
The primary agenda for the meetings will be to consider the Financial Statements of their respective companies for the period ended September 30, 2022.
The 9 months Financial Statements are huge indicators for Dividend stock hunters, as it is the last result before the full year Financial Statements, and therefore can be used to predict the amount of dividend the company will declare for the financial year.
Also read; Elon Musk's Tesla Share Price dropped nearly 16% in a "very intense 7 days"
A dividend is the distribution of a company's profits to its shareholders and is determined by the company's board of directors.
For an investor hunting dividend stocks, the amount a company pays as dividend and subsequently, the dividend yield.
The dividend yield, expressed as a percentage, is a financial ratio (dividend/price) that shows how much a company pays out in dividends each year relative to its stock price.
Historically, the below are the top 20 companies listed on the Nigerian Exchange Limited ranked according to their 5 year average dividend yield.
As companies release their 9 months Financial Statements, we will use the historical percentage of profits paid out as dividend to estimate the dividend these companies will pay for 2022 Financial Year.
With Inflation in Nigeria hovering around 20%, Investors will be better served buying shares of companies whose dividend yield is closer to the inflation rate.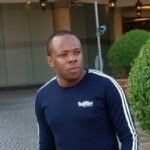 Nnamdi Maduakor is a Writer, Investor and Entrepreneur