Earlier in the month, Africa Prudential Plc (NGX: AFRIPRUD) released its financial statements for period ended 30 September 2022, posting a profit of N1.28bn profit for the period.
On Yochaa's list of best stocks on the Nigerian Exchange Limited by Dividend Yield, Africa Prudential Plc ranks #2, with a 5 year average yield of 13.41%.
In this series of "Dividend Stocks to watch on the Nigerian Exchange ahead of 2023," we take a look at the prospects of AFRIPRUD's 2022 financial year dividend payout to Shareholders.
Africa Prudential Plc, the former UBA Registrars, is a consistent dividend paying company through and through, as it has paid dividend every year since listed on the Stock Exchange having split from United Bank for Africa Plc (NGX: UBA).
For 2017, 2018, 2019, 2020 and 2021, it paid out dividends of N0.40, N0.50, N0.75, N0.50, N0.50 respectively.
Can AFRIPRUD improve on the N0.50 Dividend it paid for the 2021 financial year?
Investogist Analysts have analyzed the historical trends of Africa Prudential Plc and can infer a mathematical answer to this question.
Armed with the recent 9 months financial statements, we were able to project what the full year profit of the company will be.
With a projected profit for the full year period to end on 31 December 2022, and a 5 year historical data on the percentage of its annual profit AFRIPRUD pays as dividend, we infer how much it will pay for this year.
Our analysis of the past 5 years shows that AFRIPRUD has consistently recorded good profits in the last quarter of the financial year (October to December).
2017: It reported a profit of N1.30bn for the 9 months (9M) ended 30 September 2017, and reported a profit of N1.71bn for the full year period ended 31 December 207. This represented a 31% increase.
2018: In this year, AFRIPRUD outperformed the preceding year, increasing the 9M figures by 45%, from N1.34bn to N1.95bn.
2019: The trend declined as the full year profit stood at N1.68bn, 12% growth from the N1.50bn it reported for the 9M period of the same year.
2020: The gap continued to narrow, as the full year profit went up by only 3% to N1.44bn when compared with the N1.41bn it reported in the 9 months period.
2021: The gap between 9M and Full year profits picked up to 23%, with the year profits standing at N1.41bn, while the 9M profit stood at N1.15bn.
In all, even through the Covid-19 era that impacted it business significantly, AFRIPRUD demonstrated its ability to remain profitability. Although the company is yet to return to the profitability levels of 2017, or the highs of 2018, it has continued to report profits above N1 billion, and has consistently paid dividends.
We used the average percentage difference between the 9M and Full year profits as our basis for projected the 2022 full year profit. This average difference stands at 22%.
Investogist analysts therefore estimated that for the full year period to end 31 December 2022, Africa Prudential Plc will report a profit of N1.54bn.
Having established a figure for the expected full year profit, we proceeded to estimate what the dividend would be. We considered two paths the Board of Directors may take in proposing a dividend.
Path 1: The average percentage of the company's profits paid out as dividend.
2017: Out of a profit of N1.71bn, the company paid a dividend of N0.40 for every one of its outstanding shares. The total amount paid as dividend amounted to 47% of the company's profit for the year.
2018: The company increased its dividend payout to N0.50, representing 51% of the N1.95bn profit earned in the year.
2019: Once again company increased its dividend to N0.75, paying out 89% of its N1.68bn profit as dividend.
2020: The company reduced its dividend to N0.50. This amounted to 69% of its profit for the year, which was N1.44bn.
2021: AFRIPRUD maintained the previous years dividend amount, paying N0.50, which took 71% of its N1.41bn profit.
We calculated that the company's 5 year average percentage of its profit paid as dividend is 65%, and thus project that the Board of Directors' dividend proposal will fall in this region.
With a projected full year profit of N1.54bn, we expect AFRIPRUD to pay 65% of this as dividend, which will amount to N0.50 dividend per ordinary share.
Establishing a 10% range on our estimation, we can project that AFRIPRUD Shareholders will receive a dividend between N0.45 and N0.50 for the 2022 financial year.
Path 2: The Board of Directors maintain the pattern used in declaring 2021 dividend.
For the 2021 financial year, AFRIPRUD used 71% of its profit to pay dividend to Shareholders, should the Board tow the same line, the company will pay 71% of our projected profit of N1.54bn.
On this path, we project a dividend of N0.55 per ordinary share held by Shareholders.
Establishing a 10% range on our estimation, we can project that UCAP Shareholders will receive a dividend between N0.50 and N0.60 for the 2022 financial year.
Should I invest in Africa Prudential Plc?
The share price of AFRIPRUD is down 20.63% YTD, at its current price of N5.00, displaying the bearish sentiment that pervades the market.
At its current price, a dividend of N0.45 will return a Dividend Yield of 9%, N0.50 dividend will give a yield of 10% and a dividend of N0.60 will give a yield of 12%.
Although the inflation has risen to above 20% and AFRIPRUD's dividend yields in all scenarios trailing behind it, from a dividend perspective, this is still amongst the best one can get on the Nigerian Stock Market.
There is still the added possibility of AFRIPRUD share price enjoying capital appreciation when the market picks up.
We therefore have a BUY rating on AFRIPRUD stocks, however the Investor should be prepared to take any opportunity the bear market may present to buy these shares at even lower prices.
Note: The dividend yield is a financial ratio that tells you the percentage of a company's share price that it pays out in dividends each year.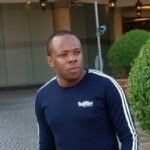 Nnamdi Maduakor is a Writer, Investor and Entrepreneur