Following the CBN ban on sell forex to Bureau De Change operators in Nigeria, several commercial banks have notified their customers that purchase of foreign currencies can now be done conveniently at any of the bank's teller points in branches nationwide.
In one of those communications sent out by banks, seen by Investogist, the bank informed that dedicated Foreign Currency Teller Points have been instituted in all its branches nationwide to enable the purchase of foreign currencies quickly and conveniently.
The institution of the Teller Points is in compliance with the recent Central Bank of Nigeria (CBN) directive that Nigerian Banks immediately commence the sale of foreign currency to bank customers with eligible foreign exchange requests.
Customers seeking to purchase Personal/Business Travel Allowance (PTA/BTA), pay International Tuition/School Fees and make International Medical bill payments are to visit the bank branches. Foreign currency cash is expected to be provided to the customer instantly upon presentation of documents detailed below;
PTA/BTA purchase:
A valid Bank Verification Number (BVN) and confirmation that you are aged 18 years and above.
A valid Nigerian passport, visa and return ticket with a departure date of at least 14 days from the date of PTA/BTA request.
Travel destination must have a flight time of not less than 5 hours.
A properly completed Form A document.
International tuition and other school related fees:
An admission letter from the study institution.
Tuition/fees payment invoice.
First degree certificate (for postgraduate students).
A properly completed Form a document.
International medical bill payment:
A bill from the overseas hospital.
A referral by a local doctor to the overseas hospital.
A properly completed For A document.
According to a secular by one of the commercial banks, applicants for foreign currency shall be entitled US$4,000 and US$5,0000 for PTA and BTA respectively, while those seeking school fees shall not get more than US$15,000 or its equivalent per term/semester.
Our inquiry earlier on Monday indicate that Banks were selling U.S Dollars to customers at N412.00 per Dollar, while the parallel market rate was going at N515.00 – N512.00.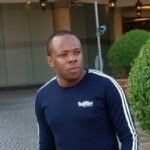 Nnamdi Maduakor is a Writer, Investor and Entrepreneur