The Central  Bank of Nigeria (CBN) has reviewed its weekly cash withdrawal limits for individuals and corporates upwards, to N500,000 and N5 million respectively.
The apex bank disclosed the review in a circular to all deposit money banks, financial institutions and others on Thursday. This comes two weeks after the CBN first announced the cash withdrawal limit policy
The CBN said the latest circular "supersede that of December 6, 2022 and take effect nationwide from January 9, 2023."
The CBN said that its review of the withdrawal limit is "based on feedback received from stakeholders."
The circular read in part "Following our circular BSD/DIR/PUB/LAB/015/069 dated December 6, 2022 on the above subject and based on feedback received from stakeholders, the Central Bank of Nigeria (CBN) hereby makes the following reviews:
1. The maximum weekly limit for cash withdrawal across all channels by individuals and corporate organizations shall be N500,000.00 and N5,000,000.00 respectively.

2. In compelling circumstances where cash withdrawal above the limits in (1) above is required for legitimate purposes, such requests shall be subject to a processing fee of 3% and 5% for individuals and corporate organizations, respectively.

3. Further to (2) above, the financial institution shall obtain the following information from the customer, at the minimum, and upload same on the CBN portal created for the purpose

a. Valid means of identification of the payee (National ID, International Passport, or Driver's License).
b. Bank Verification Number (BVN) of the payee.
C. Tax ldentification Number (TIN) of both the payee and the payer
d. Approval in writing by the MDICEO of the financial institution authorising the Withdrawal.

4. Third party cheques above N100,000 shall not be eligible for payment over the counter, while the extant limit of N10 million on clearing cheques still subsist.
The CBN said it "recognizes the vital role that cash plays in supporting underserved and rural communities and will ensure an inclusive approach as it implements the transition to a more cash-less society."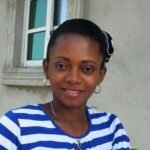 Ifunanya Ikueze is an Engineer, Safety Professional, Writer, Investor, Entrepreneur and Educator.