Capital Hotels Plc (NGX: CAPHOTEL) has given an update on its voluntary delisting from the Nigerian Exchange via a corporate filing on Monday.
Also read; Access Holdings Plc declares 30 kobo interim dividend for H1 2023
CAPHOTEL had in a letter filed with The Exchange in July proposed the delisting of the total 3,160,775,510 ordinary of the company listed on the Main Boar of the Nigerian Exchange Limited.
The major Shareholder had offered to buy the interest of minority shareholders at a consideration price of N5.00 per each ordinary share, a premium on the highest price of N3.40 which the company shares have traded, six (6) months preceding the notice of the AGM at which the resolution to delist will be deliberated, as provided by the rules of the Nigerian Exchange Limited.
The shareholders of Capital Hotels Plc held at its AGM held on 17 May, 2023 considered and approved the voluntary delisting of the Company.
Investogist reported in September, 2022 that 22 Hospitality Limited acquired a total of 2,090,199,140 ordinary shares of 50 kobo each representing 66.13% of the equity share capital of Capital Hotels Plc.
The filing on Monday stated that further to the application made to the Exchange by Capital Hotels Plc on the voluntary delisting of the company from The Exchange recommended by the Board of Directors, the Exchange approved the delisting application subject to Capital Hotels Plc's evidence of opening an escrow account in the Registrar's name and evidence that shareholders who have accepted to exit have been paid.
It went further to stated that "subsequently, Capital Hotels Plc has opened an escrow account with CardinalStone Registrars Limited and provided sufficient funds to shareholders, who as of August 17, 2023, have accepted the Exit Consideration of N5.00 per share ("Exit Consideration") which is more than the highest price at which Capital Hotels Plc traded in the last 6 months preceding the date of the Annual General Meeting (AGM) where the Resolution to delist was passed in line with NGX guidelines."
The consideration accruing to shareholders of Capital Hotels Plc that elect to accept the Exit Consideration has been computed as of August 17, 2023 ("the Collation Date"). The cash consideration will be settled by way of electronic transfer to the respective bank accounts of Shareholders.
Capital Hotels Plc was incorporated in January 1981 as a private limited liability company. It was then converted to a public limited liability company in 1986 and listed on the Nigerian Exchange Limited (then Nigerian Stock Exchange) in 2002. Capital Hotels Plc is engaged in hotel business which includes furnishing of hotels and the sale of accommodation; food and beverages in the ordinary course of business.
The Company operates Abuja Continental Hotel (former Sheraton), a Five-Star hotel from Wuse Zone 4 in Abuja. The hotel operates and maintains restaurants, apartments for letting, recreational facilities, night club and a business centre.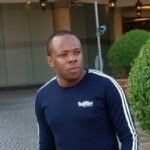 Nnamdi Maduakor is a Writer, Investor and Entrepreneur