At the Annual General Meeting of Chemical and Allied Products Plc (NGX Ticker: CAP), Shareholders approved that a dividend of N2.10kobo per ordinary share of 50 kobo be paid to all shareholders whose names appear in the Company's Register of Members as of June 2, 2021, subject to appropriate withholding tax.
The Annual General Meeting was held on June 17, 2021 at Radisson Blu Hotel, 38/40, Isaac John Street, Ikeja GRA, Lagos and it was in respect of 2020 Financial year.
The dividend resolution was contained along with other resolutions in a corporate release signed by the Company Secretary/General Cousel, Ayomipo Wey, and released to the Nigerian Exchange and investing public.
This dividend marks a swift return to dividend payment for the UACN Plc subsidiary, after it skipped dividend payment in 2020 as it tried to conserve cash in the midst of the Covid-19 pandemic.
Qualification for the dividend was on June 2, 2021, and it will be paid on June 22, 2021 electronically to shareholders whose names appear on the Register of Members as at June 2, 2021, and who have completed the e-dividend registration and mandated the Registrar to pay their dividends directly into their Bank accounts.
Shareholders who are yet to complete the e-dividend registration are advised to download the Registrar's E-Dividend Mandate Activation Form, which is available at this link, complete and submit to the Registrar or their respective Banks.
The company's registrar is African Prudential Plc.
CAP reported a profit after tax of N1.22bn for the financial year ended 31st December, 2021 and an Earnings per share of 175 Kobo.
About the Company
Chemical and Allied Products Plc ('the Company') is a company incorporated in Nigeria. The Company is involved in the manufacturing and sale of paint.
The address of the registered office is 2 Adeniyi Jones Avenue, Ikeja, Lagos.
The company was incorporated on September 21, 2021 and listed on the Nigerian Exchange on May 24, 1978.
It has a total of 700 million outstanding shares, and a market capitalization of N13.30bn.
51.49% of the company's shares is owned by UAC of Nigeria Plc, while Stanbic IBTC Nominees Nigeria Limited/C002-MAIN own 6.05%.
At the end pf trading on Friday, the share price was N19.00, it has a 52 week high price of N24.50 and a 52 week low price of N15.25.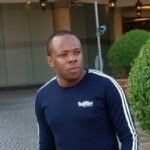 Nnamdi Maduakor is a Writer, Investor and Entrepreneur