Lafarge Africa Plc (NGX Ticker: LAFARGE) has redeemed the last of the bond under its N100bn Bond issuance programme.
In a publication released on the Nigerian Exchange, the cement manufacturer announced the redemption of its matured N33.6 Billion Bond due on June 15, 2021.
The company had registered a N100 Billion Bond issuance programme in June 2016, out of which the sum of N60 Billion was issued in Series 1 and 2 of the programme.
The matured Series 1 Bond was issued on June 10, 2016 with a 3-year tenor and at a fixed coupon of 14.25%, which has been repaid, while the matured Series 2 Bond issued on June 15, 2016 with a 5- year tenor at a fixed tenor of 14.75% has now been repaid.
The company says it has leveraged on its performance and its recently concluded Management strategic plans to systematically deleverage the Company, and has redeemed the series 2 Bond from internally generated cashflow.
A review of LAFARGE's 2020 financial statement shows that as at 31st December, 2020, the Lafarge group had a total "Loan and borrowings" of N44.593 billion.
N34.083 billion of this was for the series 2 Bond. With this bond being cleared, the company's "Loans and borrowings" taken at 31st December figures drops to N10.51 billion.
A look at the latest financial statement, Q1 2021, shows the "Loans and borrowings" part of the current liabilities to be at N50.551 billion, N35.362 billion from Bonds.
LAFARGE recorded a finance cost of N2.104 billion in Q1 2021, with N1.66 billion recorded as interest on borrowings.
Its cash and cash equivalent as at the end of the Q1 period was N75.525 billion, boosted by the N29.356 billion cash generated from operating activities (plus the N52.056 billion it had at the beginning of the period).
Lafarge made a profit after tax of N9.136 billion for the Q1 period ended 31st March, 2021, with a Basic Earnings per Share of 57 Kobo.
Lafarge share price is yet to recover from the slump it endured after its South African adventure, and its dividend is yet to reach the heights before that.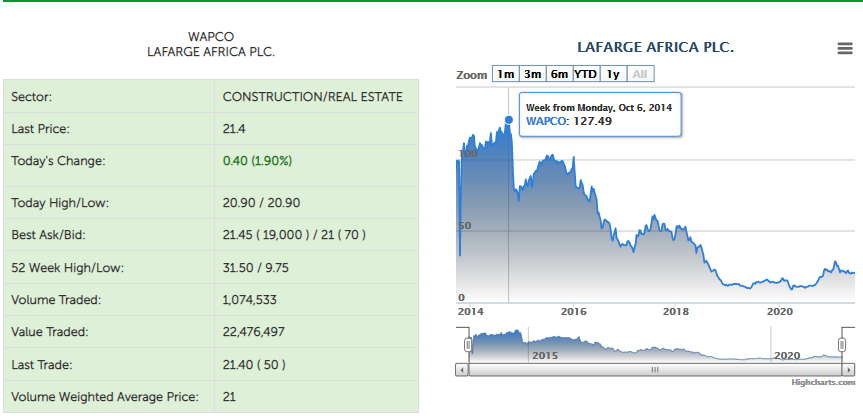 Analysts at Investogist rate this stock a BUY.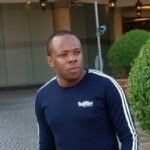 Nnamdi Maduakor is a Writer, Investor and Entrepreneur