A N16 dividend per ordinary share has been approved by shareholders of Dangote Cement Plc which amounts to N272.6bn for the 2020 financial year.
The approval was given at the 12th Annual General Meeting held virtually, on Wednesday.  The management of Dangote Cement was applauded by shareholders for defying all negative odds and economic challenges of last year to post impressive, profitable business outcomes.
This was disclosed in a statement that confirmed the resolutions taken at the AGM which stated that its earnings per share rose by 36% from N11.29% in 2019 to N16.14% in 2020 following a 16% increase in its revenue.
The company Chairman, Aliko Dangote, gave an assurance of constant, increased ROI to shareholders by exploring viable options for wealth creation to satisfy the investment intentions of its shareholders and other stakeholders.
According to him, "Dangote Cement hit the N1tn mark in terms of revenue. Group revenues were up 16 per cent compared to 2019. We record group cement sales of 25.7 million tonnes and revenues of N1.034tn. Most notably was our record high EBITDA of N478.1bn, up 20.9 per cent compared to 2019."
He pointed out that the 2019 dividend of N16 per share was retained by the board, in order to reassure commitment to optimizing shareholder value.
He continued, "In 2020, we commissioned our Apapa and Onne export terminals in Nigeria and commenced clinker exports to West and Central Africa. The vision for our exporter strategy is to make West and Central Africa cement and clinker self-sufficient, with Nigeria as the main supplier and exporter.
"We also remain focused on meeting the demand in Nigeria and as such, we increased our capacity by three metric tonnes on Obajana and we commissioned our gas-fired power plant in Tanzania.
"Our Nigerian domestic operations sold 15.6mt, up 14.3 per cent year-on-year, growing ahead the market. This strong volume growth was enhanced by our successful innovative national consumer promotion 'Bag of Goodies- Season 2', lower rains in the Q3 compared to the previous year and the low interest rate environment driving strong demand for real estate assets and supporting the construction sector."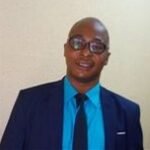 Azuka Edokobi is a Writer , a Farmer, a Supply Chain Expert and an Entrepreneur