A new batch of classified documents have been found  by president Joe Biden aides at a location other than the Penn Biden Center office in Washington, D.C.
The office was used by Biden in the years after he was vice president during the Obama administration, Fox News reported.
The new batch of documents were discovered by Biden's aides who have been searching for additional documents that contained classified material in other locations that may have been used by the president, NBC News reported.
The classification level, number and precise location of the additional documents was not immediately clear.
This comes after the White House disclosed that clasiffied documents from Biden's time as VP were discovered in his private office.
Joe Biden on Tuesday addressed the issue of classified documents found at his private office at the Penn Biden Center, saying that he was "surprised to learn" they were there and is cooperating fully with the Justice Department's review.
The documents, discovered on November 2,  just before the midterm elections, are being reviewed by the Justice depart, according to Richard Sauber, special counsel to the White House.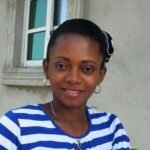 Ifunanya Ikueze is an Engineer, Safety Professional, Writer, Investor, Entrepreneur and Educator.