(Greenwich Merchant Bank): The local bourse sustains bullish run as the NSE-ASI and market capitalization gains 0.55% to rest at 51,729.87 points and NGN 28,175.87 trillion apiece. CHAMPION (9.45%), FTNCOCOA (7.69%), PZ (5.50%), and WEMABANK (4.11%) all contributed to the rise experienced in the market, consequently increasing the YTD down to 0.93%.
On another note, market activity fell as volume and value decreased by 21.06% and 4.24% to settle at 272.73 million units and NGN7.93 billion
respectively. STERNLNBANK recorded the highest volume with 85.17 million units whereas, AIRTELAFRI emerged with the most value traded
with NGN1,026 million.
Market sentiment was bullish with twenty-six (26) gainers and eleven (11) losers putting the market breadth at 2.36x.
Performance across sectors was majorly bearish as Banking sector (1.06%), Industrial sector (1.50%), Consumer Goods sector (0.15%). The Insurance sector (0.67%) recorded losses for the day. However, Oil & Gas sector (0.00%) remained unchanged.
Fixed Income Market
The NT-bills space closed marginally flat as yields mostly remained the same across tickers. Thus, the average yield remained the still at 2.88%.
System liquidity increased by 31.56% to close at NGN 449.24billion. However, funding rates maintained status quo with the Open Buy-back and Over-night rates closing at 9.50% and 9.83% apiece.
Also, the OMO market steadied, as average yield closed at the same rate as yesterday at 3.35%.
After a bearish close yesterday, the Bond market returned to bullish territory on the back of buying interest of short tenured maturities. Precisely, average yield declined by 5bps to 13.11%. Notably, the 23-FEB-2028 instrument (+42bps) was the most bought instrument.
The Naira depreciated to close at NGN461.90/USD from NGN461.50/USD at Investors' and Exporters' Window (I&EW).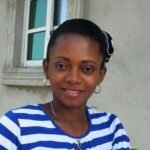 Ifunanya Ikueze is an Engineer, Safety Professional, Writer, Investor, Entrepreneur and Educator.