About five years ago when Gernot Rohr was hired to head the Super Eagles' coaching crew, one of his major promises was to give Nigeria and, most especially, football fans, a team full of enthusiastic vigour, tactical vibrance, collective energy, technical compactness, and mental alertness. This team would be so robust that every department would have at least two equal players per position; something akin to Manchester United's full team during the glorious reign of Sir Alex Ferguson at Old Trafford.
On assumption of duty, Rohr undertook to fish out Nigerian players scattered all over the globe whether hidden or seen. Good. He has been inviting young players and credit to him for that, which translates to the fact that he is building a team for the future.
Five years down the line, Gernot Rohr is still experimenting. 'Coachie' does not have a team of his own yet. Every match day, we have a different squad list. Not way to go, if you ask me.
The last back-to-back friendlies with arch-rivals, the Indomitable Lions of Cameroon, may have exposed the ineptitude or misplaced priorities of Gernot Rohr.
Rohr is more interested in maintaining winning streaks instead of building a team. Friendlies are meant to test new players, blend the new and old, try out new tactical strategies on and off the pitch and so on. But Rohr prefers not to lose. He is bent on keeping his job with the NFF as winning means he is doing well, apparently.
Does this mean well for the country, for the team, for the Federation? My opinion is No!
There is no futuristic focus with that plan. It only subsists for the moment. It does not last. Technically, the team lacks dept. Tactically, the team is deficient.
Which department of that team is formidable? Which department in that team can we say we know who plays there the next match? It is good to have an avalanche of players but harnessing this collation is what makes a coach.
Why invite 47 players to camp for the friendlies in Austria, if Ndidi, Etebo, Troost-Ekong must play? Why not just go with 14 players? Why not come up with a new set of players to test Cameroon end-to-end? Let the established players mentor the new ones from the bench.
The defence line is gradually aging, who replaces Omeruo, Troost-Ekong and Balogun? With Aina, Awaziem and the rest covering the back flanks, the central defence has yet to be cemented. We saw what Valentine Ozornwafor could do (in the second friendly with Cameroon) but how often will he be invited? If the coach gets the hint on a new player in, say, Belarus professional league tomorrow, will he not drop Ozornwafor to try the new person? Consistency is key here!
The midfield has Ndidi who, today, is arguably one of the best 10 central midfielder world over. But we need a creative, holding midfielder. The Super Eagles have the culture of having one of the best midfields globally but today, it is Alex Iwobi today, Etebo tomorrow and someone else the next match.
It is apparent that our major strikers today are Osimhen, Onuachu and 'Senior man' Iheanacho with Chukwueze, Musa and Simon Moses coming from the flanks. If his tactics of having a point man does not work, why not try other tactics? For instance, he could play Musa in front of Iwobi as support creative midfielder. His blistering run across the box would release the false strikers from the flanks (Chukwueze and Simon who also have knacks for goals) to do the needful while the opponents' eyes are still on the main strikers. These are issues! Football has gone dynamic and needs constant thinking and re-thinking.
The Super Eagles also need to be more clinical in front of goal. Watching the first friendly with Cameroon that Nigeria lost 0-1, you could see that Nigeria had 17 attempts at goal while Cameroon had just 3. Poor finishing is the culprit here.
Finally, Gernot Rohr, as a matter of development of our football, must also look inwards to fish out the best legs from the domestic league, the NPFL. Westerhof did it and succeeded. That would also bring these young lads to international limelight, not just at the mercy of scavenging agents.
Nigerian football and fans are getting less than what they deserve in Gernot Rohr. It is left for the NFF to review his 'unpublicized' contract and find a better way forward.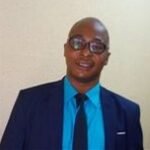 Azuka Edokobi is a Writer , a Farmer, a Supply Chain Expert and an Entrepreneur