The Board of Directors of Access Bank Plc has recommended a Final Dividend of 55 Kobo for 2020 (FY2019: 40Kobo) per ordinary share of 50 kobo for the year payable to shareholders whose name appear on the Register of Members at the close of business on Thursday, 15 April, 2021.
The proposed dividend is subject to the approval of shareholders in the next Annual General Meeting and withholding tax will be deducted at the time of payment.
The qualification date is Thursday, 15 April 2021. If approved, the payment will be made on Friday 30 April 2020 electronically to shareholders who have completed the e-dividend registration with the Bank's registrar – Coronation Registrars (formerly United Securities Limited).
At the close of trading on Thursday, the share price of Access Bank Plc rose was up by 1.25% 50 N8.10 per share. YTD the share price is down by 4.14%.
The dividend yield at the current price is 6.79%. However, the actual yield will be lower when the withholding tax buy charges are taken into consideration.
Access Bank Plc has 35,545,225,622 outstanding ordinary shares, thus the final dividend will amount to N19.55 billion.
The bank paid an interim dividend of 25 kobo in 2020, thus the total dividend paid for the 2020 financial year will amount to 80 kobo (N28.45 billion).
Shareholders who are yet to complete the e-dividend registration are advised to download the form from the registrar's website.
About Access Bank Plc
The Bank was incorporated as a private limited liability company on 8 February 1989 and commenced business on 11 May 1989. The Bank was converted to a public limited liability company on 24 March 1998 and its shares were listed on the Nigerian Stock Exchange on 18 November 1998. The Bank was issued a universal banking license by the Central Bank of Nigeria on 5 February 2001.
The Bank's principal activities include the provision of money market products and services, retail banking, granting of loans and advances, equipment leasing, corporate finance and foreign exchange operations.
The Bank has the following subsidiaries: Access Bank (Gambia) Limited, Access Bank (Sierra Leone) Limited, Access Bank (Zambia) Limited, The Access Bank (UK) Limited, Access Bank (Ghana) Plc, Access Bank (Rwanda), Access Pension Fund Custodian Ltd, Access Bank (D.R. Congo), Access Bank (Guinea), Access Bank (Mozambique) and Access Bank (Kenya). The Bank also has Diamond Finance B.V, an offshore Special Purpose Vehicle used for the issuance of the U.S.$50,000,000, 7.25 Per Cent participatory Notes which is due in 2021, guaranteed by Access Bank.
The Bank also operates a Representative office in China, Lebanon and India. The Access Bank (UK) Limited operates a branch in United Arab Emirates (UAE).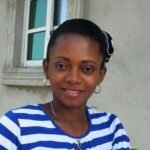 Ifunanya Ikueze is an Engineer, Safety Professional, Writer, Investor, Entrepreneur and Educator.