Nigeria's Fidson Healthcare Plc (NGX: FIDSON) has announced strategic cooperation agreement with a Chinese firm on drugs for HIV-infected people in Nigeria.
Also read; Nigerian Lady falls to death with Infant Child in Bahrain
In a regulatory filing on the Nigerian Exchange seen by Investogist, Fidson said that it had on Nov. 13, 2023, signed the agreement with Jiagngsu Aidea Pharmaceutical Co. Ltd, an innovative pharmaceutical company in China.
The agreement aims to promote and address medical challenges through the use of innovative drugs especially in the treatment of over 1.9 million HIV-infected people in Nigeria.
The two companies agreed to share and combine their respective resources, technical expertise and positions in the market to collaborate on project development, market expansion, and other aspects by integrating their competitive advantages in the pharmaceutical field.
Both companies will engage in multi-level and multi-form cooperation, including but not limited to product manufacturing, promotions and sales, and clinical research, involving existing products and pipeline projects.
At the signing ceremony, Dr. Heliang Fu, Chairman of Aidea Pharma , stated, "This collaboration marks an important step for Aidea Pharma in its commitment to global medical cooperation.
"By integrating our expertise and experience in the field of innovative drugs, we are confident in bringing greater well-being to African patients."
Dr. Fidelis A. Ayebae, Managing Director and CEO of Fidson said, "We are eagerly looking forward to this collaboration and we believe that the complementary strengths of both parties will inject new vitality into the medical field in Africa.
"This is also in line with our commitment to provide better and more accessible medicines for the people of Africa."
The collaboration holds promise as a significant growth driver for both companies, particularly as a major factor in the development of local pharmaceutical manufacturing in Nigeria.
It will also improve the healthcare and medical practice on the continent. It is expected to be a sterling example of in-depth cooperation in the medical field between China and Nigeria.
About Fidson Healthcare Plc
Fidson Healthcare Plc was established in 1995 and listed on the Nigeria Stock Exchange in 2008. The company is mainly engaged in the production and sales of high-quality medicines and healthcare products.
At present, Fidson is the largest and most influential pharmaceutical company in Nigeria. The company was the first to manufacture anti-retroviral ARV drugs in sub-Sahara Africa in 2005.
About Jiangsu Aidea Pharmaceutical Co. Ltd
Jiangsu Aidea Pharmaceutical Co. Ltd was founded in 2009 and listed on the Science and Technology Innovation Board of Shanghai Stock Exchange in 2020.
The company focuses on the core development area of anti-HIV drugs and leverages its competitive advantages in the field of human protein.
It is oriented towards addressing unmet clinical treatment needs in China and actively explores, develops, and markets innovative drugs.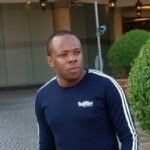 Nnamdi Maduakor is a Writer, Investor and Entrepreneur